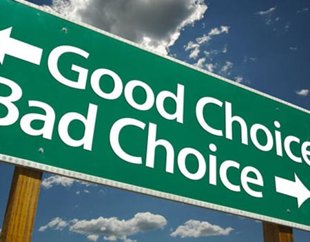 The mistakes are the eternal part of life online-offline, but learning and moving ahead is called LIFE. Whatever challenges life may come up with but learning from it and sharing makes it fun and fix it forever in mind. So now to start with i am mentioning first one.
1. Moving my blog from Blogspot to WordPress:- Shocked! The mistake in this activity was deleting the content in that blog, Considering meager number of posts that time i decided to delete them all and importing the content, comments etc stuff on wordpress and fighting my way out to not loose traffic from search engines due to not found errors.
Learning:- Not to delete the established content whereas establish a parallel blog in wordpress and later using the Previous posts search engine ranking Promote new content by internal linking.
2. Ignoring SEO and delaying it:- SEO is not a cake walk but in wordpress it is a cake walk believe me. The plugins are ready to make your blog go viral on the web. But I always ignore the same but later admitted my mistake and did SEO and learning is still in progress.
Learning:- Google is not human but yes if you love it (By SEO) it will surely return love in return(Google Juice).
3. Google Analytics and Google Webmaster Tool:- If you are anyways thinking of living online without them I am sure the blog is going to die its own death. This tools and analytics will show the issues with the pages and the solution to it. So you fix many troubles unknowingly with help of both of them.
Learning:- Google is allowing all of us to play on an open ground. So you have two options if you are geek like me (Not Punt Intended) please fight your way out and fix your blog of your own. But if you dont want to jump into this geeky thing please shell out few bucks to make other fix it for you.
If you want some advice in getting expert help in fixing issues with your blog, please let me know in comments i know few of them will guide you accordingly.
One More:- This one more is quiet a bit important in life of all of us(THE FEEDS!) because the trouble and effort free way to get white traffic on your blog are via three ways (Search Engine Itself, Social Networking Sites, Feeds). In my initial days of blogging when my feed-burner which had 45 Odd subscribers I deleted the feed while researching on something. Now I realize this big mistake because I would have easily made 1k-1500 subscribers atleast.
Learning:- Love feed more than your blog as it carries loads of traffic without any investment. With these mistakes I am sure newbies will have better life in starting days and they wont choose the difficult route to online success (Fight your Way out Way) the one I chosen.
If you have any comment any feedback suggestion to make this blog more interesting/interactive you can get in touch with me via comments, twitter or email.
Tele-Columnist!