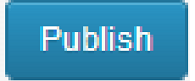 When trying something out of your niche you feel uncomfortable and fear of failure. But I always recommend to give sometimes your readers a feel of surprise. If this feel of surprise is there you can always find them loyal and encouraging. But webmasters usually slips at some places which proves costly for the reputation of blog. When you are offbeat from your regular niche posts few things should be kept in mind before pressing the publish button. And these few things can make your offbeat post success despite being out of the niche.
So without adding on further here are the 5 tips which can make your offbeat post success:-
1. Relevance:-
Important factor choose the offbeat post which suits taste of the genre of readers. Say if your blog is about technology you can write offbeat about the "Top 5 Websites with latest Tech Updates". "How to Review top tech gadgets on your blog"
2. Cover Latest Happenings:-
This is the most loved offbeat post of any niche as the latest updates from the world. Or the topic of public interest attracts diversified readers to your blog. Latest happenings not only bring time bound posts. Because a right mix of time bound and time less posts usually recipe of successful blog. Over a period of time time bound posts come in forefront and timeless posts take a back seat.
3. Interesting topic or Prank Post:-
Share a interesting topic or a prank post like this with your readers. And hence you can refresh the mind of your readers. It is good to play jokes with readers once a while as it keeps them refreshed from your typical writing. Do put in a follow up post once you published the prank post as it clears the confusion in between readers. And no doubt they are going to like this.
4. Maintain Professionalism:-
Still you are writing a offbeat post maintain professionalism when speaking to your readers. Professional approach don't distract your readers and conveys the message intact. It is a difficult task but could be accomplished once you refer few of the prominent bloggers and how they convey the offbeat post to the readers.
5. Ask how they like the idea of the post:-
Connect with your readers to ask whether they liked the idea of the post and feedback is always important for any blog to deliver better ideas with time.
Take tips and tricks from readers and never forget to give them credit about the post so they ever can be highlighted in your blog site. And make other readers come up with more ideas and hence you never be struck with writer's block because you have numerous ideas pending to be written. Last but not the least always maintain a consistency in offbeat post in between your blogging schedule as it becomes very attractive for reader to read through a offbeat idea in your niche posts. Do share with us how you consider offbeat posts as a part of your regular blogging life and how you maintain it. Also send us the experience after you implemented these tips. If you liked this article spread in between your friends to benefit from them.
You can always connect with me on social media and webmaster forums like V7n. I am also present in Yahoo answers and you can drop in a question to me there. Looking ahead to connect with you.
Tele-Columnist!