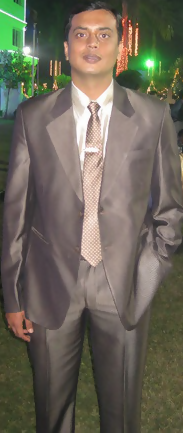 A BIG Hello to all of you and Welcome to About me Page.Here you will get to know more about me and your Favorite Blog. I am Mohit Mathur and I hold Engineering Degree in Electronics and Communication and a MBA in Finance. Till Now I worked for Hewlett Packard, Reliance, Alcatel Lucent and Vodafone. In Person I am a Happy Husband, Dad and Son. I did my Engineering in 2006 from Rajiv Gandhi Technical University,Bhopal and did my MBA from Symbiosis, Pune. I believe in Simple Living and High Thinking that is why my Blog says Think Differently.
Alongside to my Job I write here on my Blog Tele-Columnist!. Here in this Blog we talk about Latest Updates from World of Telecom, Technology Blogging and stuff which makes our lives Easier. At times I take you for a ride to a Business and Marketing World surprise you with some Path Breakers of Online and Offline World. The purpose of the Blog is to see alternatives to each and every aspect of life by just thinking differently.
I Enjoy every moment of life and love to share about it with all of you. I believe Knowledge should be shared and I here I share from day to day tech stuff to self learning and Big Mistakes. I am a passionate blogger and believe in quality is always better than quantity no matter you see my post in delayed intervals but the stuff should be best in Presentation, Verified, Authenticated and Self Experimented. You can read me as a Guest Blogger in Shoutmeloud and many more.
Accompany me in my Journey through this Blog from a part time blogger to a full time blogger. Hope you have a Safe Ride. 🙂
Email Me:- mohit[at]telecolumnist.com
Twitter
Facebook
Google Plus
Cheers,
Mohit
Under Creative Commons License: Attribution No Derivatives