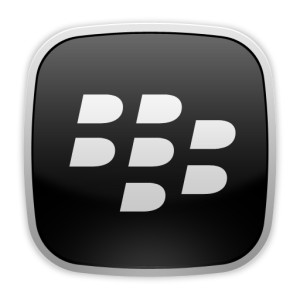 In the second edition of Beat the cold Series in this article we are going to talk about how to beat the cold this winter with Blackberry apps. In the last edition of Beat the Heat Blackberry article Beat the Heat this summer With Blackberry Apps we learnt best ways to enjoy summers. Winters are for sure be a lot more happier for Blackberry users after reading this post. Let see ahead what apps we are going to talk about:-
1. Accu Weather:- This all Free Weather app comes with handful of features. So if you want to know before stepping out in snow how many warm clothes you need to wear. You can share the temperature of you city, humidity, chance of rain/snow. You can save multiple locations and with this you can track what is the weather condition of a city you are planning to visit. Also you can see the trends of temperature of a city. It is easy and simple in features plus a big advantage you can share the weather update via BBM/Facebook with you friends and family. Best features are its maps, forecasts, travel destinations and hotels booking info. So with this app you can see the cities temperature humidity, forecast of next few days as well as UV %, Wind speed, direction and can book rooms in hotels and reserve flight seats. You can see live streaming weather videos for the cities and weather lifestyle to dress up appropriately as per the weather. App is available for Android and Iphones.
2. Concur – Expense and Travel Management:- Are you planning vacations in Winter Holidays??? Just install this app and do planned expenses in the travel. So no overloading of your credit card expenses in journey. Along with travel expenses you can scan credit card and other bills. Save Itinerary, approve employee itinerary and travel request, get directions and many more. Best of this app loaded with feature and free of cost.
3. Beauty Products Review:- Are you conscious about your looks this winter, here is the app which can give the review about the best beauty products available in the market. So you don't have to be worried about the quality of mascara or face wash, eye liner. How many products and reviews it has a huge 2Lac+ consumer reviews spread over 45,000 products. You can either select the type of product and look for product review. Or select a brand and look for various product reviews. Now you have your own beauty expert in your pocket. So winter dullness no more, this is a complete free app just download and have fun.
4. Ebay:- Are you planning for a online shopping that too without opening your laptop. Ebay is now in your handset just bud, buy, sell, purchase right from your handset. Latest phones, Electronic gadgets, Clothes and the list goes on. No need to be bitten by Snow wind for buying your favorite pair of shoes, just shop online with ebay and get it delivered at Home. Flawless design and complete blackberry support is another feature as it is designed by RIM themselves. The app is free so browse your favorite products now.
5. Photostudio:- Are you looking for photo correction software to fix all your erroneous photos this holidays. Photostudio now has reached your handset and it is easy to use, so click and fix right away from handset. Adjust brightness, contrast, hue, saturate, resize, rotate and crop. 12 Special effects to make your photo look gorgeous and 115 unique category filters to give a photo different mood. This is not all red eye correction is the best feature I ever thought off. So just click and fix no need to move your photos from handheld to laptop and buy a costly photoshop. And best is yet to come these all features are for Free.
This is all for my favorite Handset OS Apps so what are you planning this Winter? Let me know how you felt about these apps by sending comments and PMs, if you had real fun reading this post don't forget to share it on Google Plus and Facebook.
Tele-Columnist!