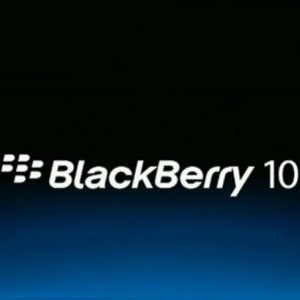 The BlackBerry Z10 is the first phone to market with the new BlackBerry 10 Operating System. It is a full touchscreen handset with a high-resolution 768×1280 pixel crafted over a big 4.2″ display screen , a dual-core 1.5 GHz processor spice up your experience with this hanheld and a superfast 2 GB RAM to make it lightning fast, 16GB of internal storage can work as additional backup. A 8 megapixel camera at back will make your screen cpome imore clearer.primary camera (with 1080p video recording) and a 2 megapixel one on the front for video calling which supports 720p recording. Other features include a microsd slot, NFC support and LTE 4G on certain networks.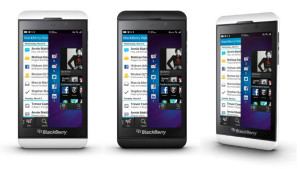 Other features like WIFI 3.5G and GPS are all Inclusive, with a new slot in this hardware called microSD port which should make good use of the Z10's multimedia capabilities. The Blackberry 10 also supports latest Bluetooth 4.0 and that to with low-power capabilities. to help keep the battery life. So Bluetooth draining out your battery is no longer a concern.
Battery and Physical Appearance
BlackBerry Z10 is available in black/white colors. Battery is a solid 1800mAh removable battery(Remember fighting with Sony Xperia for removing battery for Cleaning and power reset) and the BlackBerry Z10 weighs just mere 135 grams and physical sleek design measuring 130x66x9 mm. Z10 is available in GSM, UMTS and not only LTE but also in CDMA, EVDO and LTE , and the BlackBerry Z10 is now available Worldwide. In India its Cost is 42,490 Rs(787.58 $).
We have not talked about disadvantages as of now so let see what BlackBerry Z10 missed out:-
1. Overpriced, I Understand features are good but, blackberry is missing the bus of Whatsapp big time.
2. Mere Dual Core Processor, in this category of Super Smartphones. Dual core processor is obsolete hardware to put in. It must be Quadcore when Micromax can give quadcore in A116 canvas HD in mere 15K. I am sure Blackberry should rethink about hardware offering justifying software .
3. Many Key Apps are missing in Blackberry world and Blackberry maps as I talked about Whatsapp in Point #1. Apps is the key focus area of any Handset before it launch. The success of Android is due to only the push of apps which makes handset manufacturers and customer run behind this OS.
4. Late Launch, advanced version of Blackberry 10 i.e. BB OSQ10 is up for launch by May 2013, then the launch of Z10 is pretty late. Android always builds upon a base of customers on a certain version of OS before moving ahead.
5. Battery, I have a feel that 1800 mAh battery will fall short for the OS and this level of featured phone. If you see the specs of Micromax A116 in snapdeal link above it is almost similar to BlackBerry but has battery of 2000 mAh. Low priced, better hardware, more battery backup. Choice is difficult for any customer.
Is it justified to keep price of a newly launched phone just to maintain price and market of an older version OS and Mobile phone? Do Share your thoughts.
Tele-Columnist!
Incoming search terms:
blackberry z10
blackberry 2013
z10 blackberry
blackberry z 10
blackberry z