Controversy is always read as topic to discuss upon and popularizes very soon. With the advent of Social networking Controversies travel at a Hyper Sonic Speed. Despite everyone of us try to avoid online and offline controversy. But the pull behind controversy sometimes drags us to one or another controversy. Does Controversy real harms?? or it sometimes act as a catalyst to popularize yourself online. With this post just would like to dig upon to answer a question
Controversial content-Is it fair as Blogger??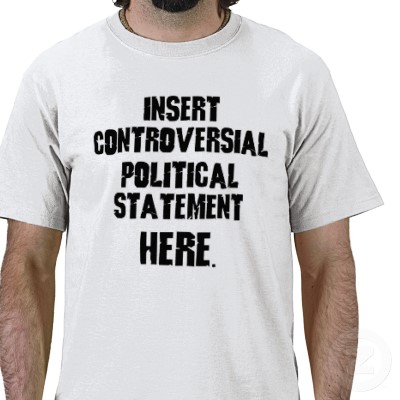 Controversies bring your website at the center of attraction but before I dig further on the topic of this post. I want to ask what you think as a newbie blogger factors which Popularize a Blog and a Blogger:-
A. Blog loved by Google
B. Bulk Subscription
C. Awesome Content
D. Author and website Discussed allover by Social Networking sites
E. Guest Posting on biggest websites of the world
F. Email Marketing
G. Huge Fan Following
H. Comments on every post of the popular blogs posts.
But do you think it happens over night as per our wish. There is no magic wand to do it. But while in process of achieving all this. Sometimes bloggers loose patience either dump idea of blogging itself or jump into some controversy. But do you think it is responsible behavior for a blogger to jump into a controversial discussion. We had already foreseen the mishandling of Open Letter Controversy. The open letters came one after another and all ended in controversies bringing bad name to the originator as well for those who jumped into it. If you are the one who can raise a controversial content but without raising any heat than you are through.
101 Reasons Which Made Blogger
Recommendations??
Many bloggers recommend not to use controversy as a medium to promote yourself online. As it ends up it complete loss, but if you are a company driven by SEO Experts and marketing legends. You can try your luck as these folks can help you recover loss if any. If you are writing a Controversial post the belief of your readers and fan following is on stake. I don't recommend to give try to controversial posts.
What is Your Say?
Pros may feel sometime heavy against the cons of writing controversy stuff online. And it happens only if you are facing hard time winning readership. Remember it lures your readers away from core idea of your Blog. If you are gossip site it is your bread and butter but if you are into some niche blogging other than gossip. I want to hear from you what is your say in this topic I hereby take your leave. Before this topic becomes controversial :).
Tele-Columnist!