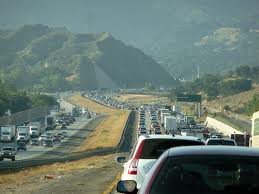 Thousands of visitors as Traffic hoarding towards a website is dream of any webmaster and this dream usually fulfills once the website shows its presence across world wide web. But the webmasters usually slips in understanding difference between Traffic and readers and I am using traffic and readers differently because of below reasons:-
1. Traffic in here is to be considered as those visitors who are eager to know what you have in your page but somehow they couldn't hold on to your website and jump off the article without reading it through. This also includes Bots, Spiders and non-human visitors.
2. Readers are those loyal visitors who are eager to visit your website and regularly checks in what are you talking about. But frequency could be hourly, daily, weekly or fortnightly. Despite coming after 15 days these readers are eager enough to go through every page which you pen down recently.
Now for you the happiness as webmaster could only be measured if you have visitors actually hoarding to your site. Now with the availability of so many stats and analytic's available for your website. You are equipped and enabled with tools to make sure you are aware of every entrant of your blog. Right from his IP Address to his Country and city of residence is with you. Now with this you understand which content attracts which set of customers. Hence you make choice of right mix of contents which are attractive for readers of wider regions of globe. Plus you are aware what are the sources from where they landed on your website so post working on your content you have to look at ways to tweak these reader base. This is activity will be considered content marketing which is out of scope of this post you can refer below posts if you are looking for guidance in marketing and promoting your blog.
Marketing tips for Techie Bloggers
More Pillars of Marketing Concept
Coming back to the topic in hand if you see lots and lots of hits on your website with lesser number of Unique Visitors this may be a potential threat as your website may be attacked by the password hackers who are trying to break in your password and enter your website. Which means that traffic is not guaranteeing the success of your blog or task achieved where as the number of unique visitors shows actual popularity as a blogger and hence make people make your every post going viral across the web. So your main target is to get lots and lots of visitors on your website and it requires lots of efforts in content generation, engagement, promotion and marketing. Now if your unique visitors are stagnant or falling you have to relook at feel and content of your website and also rebrand the whole marketing strategy if right content reaches the right audience at right time it will surely become tons of visitors on your blog.
Questions for you?
How you deal with the challenge of increasing the unique visitors or readers and decreasing your bounce rate.
If you liked the idea of the post share your feedback on this topic and also share it on twitter and Google Plus.
Tele-Columnist!