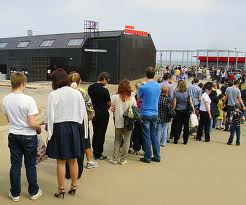 Revisitor is the dream of every webmaster and thus the website with lots of traffic is hunting for visitors who can revisit the blog. And webmasters target is to attract as many revisitors as possible. Revisitor is also a sign of you delivering content which readers want to read again and again, they are interested in what you are going to write about in future. Revisits ensures you are getting ample traffic without much effort in marketing and promotion. Few webmasters thinks that this happens by itself but earning revisitors is the biggest challenge for any website. If you want the traffic to website constantly and without much hassle of pushing people to come and read your website. Now below are the tips which are going to drive people to your website not only once but many a times:-
Why you Require Re-Visitors?
To enhance your presence in online world.

Establish yourself in online world.
Rose Popularity of your website.
Gain Traffic in automated mode
Viral impact of your post enhances with Re-Tweets and sharing and likes and Digg.
Interaction with readers increases your following automatically and people start taking you and your brand seriously.
Revisitors pull people to your website hence it becomes a chain of people carrying readers to your blog.
Revisitors are a mode of Offline promotion.
How to Drive Re-Visitors to website
Interaction with visitors should happen and interactive website earns most loyalty.
Sharing the Gifts and Awards with Visitors keeps people hooked to your website as monthly giveaways are the token of loyalty for your visitors.
Twitter fellowship increases your loyal readers to have platform to discuss.
Google Plus is better to speak to your readers in direct.
Facebook is good to spread contacts in between cross platform visitors.
Forum Posting makes sure that people knows what you are best at.
Now you are driving re-visitors tips and with these tips you have to make people aware of first what you have in offer and plus what you can offer more as compared to other. So either you attract readers through content and marketing (PPC and CPM) advertising. You understood the importance of Revisitors and how to pull them towards your blog and now you should understand and look at this important aspect of blogging. It is sometimes said that it is important to acquire new readers as they are less prone to become advert blind and hence give more revenue to your blog. But look at this calculation and just check the importance of revisitors:-
Note –>Page Views/User for revisitor is about 2/Visit as revisitors usually look for more and more content from your blog Whereas for New visitors it is about a Page/Visit. Also the duration of visit is almost double for revisitors about 4Mins/Visit as compared to new visitors which are at 2Min/Visit
Scenario A
Revisitors:- 15/100
New Visitors:- 85/10
Pages Loaded:- 15*2+85*1= 115 Pages
Total Duration of Visit:- 15*4+85*2=60+130= 190 Mins
Scenario B
Revisitors:- 25/100
New Visitors:- 75/100
Pages Loaded:- 25*2+75*1= 125 Pages
Total Duration of Visit:- 25*4+75*2= 250 Mins
First I want to clarify that the duration and pages loaded by the users are not assumption but is based on experience in analytic of various websites. Now if you compare A with B, B has straight away an upper hand on A as the website with most visitors are going to earn from the CPM thus is a good sign of a better future of the website. If you have any questions about this topic just drop in a message at contact us page. If you would like to share your views you can drop in your comments here.
Tele-Columnist!