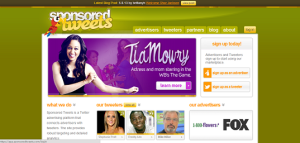 Social Networking is now the best hangout places in online world they substituted the Social Forums and Chat forums. And the potential customers present are attracting lots and lots of companies around the globe to advertise the product they are selling off. And these customers are for sure the target segment as they are aware of both using the online banking to transact online and know how to research if a product has a fare reputation or not. The business model of advertising and marketing firms has changed over a time. As they have shifted the focus from marketing restricted to particular designated places where the visibility is low and has appeared to be black spot in the eyes of customers. Rather if they involve people who are actually are online on social networking sites and hold a reputation in their circles and are heard for advice. Can yield better results for the online marketing agencies and firms as Number 1 these people are placing their product where visibility is highest. Number 2 they can also influence choice of people in the circle. And Number 3 this way of marketing is cheap as people are not going to cost much.
Keeping in mind of all these facts of Online Marketing involving customer themselves, Here is a great opportunity to make your twitter account an earning hand. With no complications of filling long forms and contracting with some company. What you must is a twitter account with handful of followers with you and last but not the least a bit of idea to market a product. Now as I said things are not complicated it is quiet easy to subscribe to Sponsored tweets. You can click to this link to subscribe and get your money rolling.
Here is the Process to subscribe to Sponsored Tweets. Click in here and yo will be redirected to a page where you need to authorize your twitter account to give access to Sponsored tweets and will come with a screen with below information to fill in:-
A. Email Id
B. Charge Per Tweet (Should be kept low in the beginning and hence could be increased later)
C. Birthday
D. Gender
E. Content Rating (Readable by everyone or adult type)
F. Notify could be to check sponsored tweet recommendations on EMails or Direct Messages in twitter.
You can also opt in to become an affiliate overall experience in joining this program is hassle free. So now your twitter is extra powered will sponsored tweets. The recommended amount/tweet is a recommendation you can increase of decrease as per your own discretion.
So here you go there is no Rocket science to get it working. If you have faced any trouble in working with it do let me know by any of the social sites or the comments below. Do let me know your experience in working with them. If you liked this article do share it with your Family and Friends.
More Read
Twitter Vs Facebook
101 Ways to be Social Networking Superstar
Another opportunity with this Sponsored tweets is the cheap way to bring visibility of yourself with the get featured option. This way you can increase your followers by getting featured in Sponsored tweets. Where in you can pay for being featured in the home page. The prices are ranging from 30$-180$ from confirmed visibility of 10,000 views to 1,00,000 Views a month. Subscribe to Sponsored Tweets now and Earn online.
Tele-Columnist!