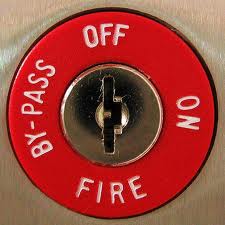 We have seen in our previous posts about keywords and their importance in life of your website, so if you are looking for another keyword intensive topic I am going to look at this post in a different way and how to put in your keywords in Tags and never look artificial. But obvious question for this article is Why you require keywords when you have placed them in Description Tags, Content, Title Tags and many more places.
Keywords and Its Importance
Keywords are considered to be the key indicators of the relevance for Google Search Engine as keywords relevancy makes Search Engine decides its ranking with other competing articles. But along with this indicator it is important to mark keywords in your post and populate in content, Title, Description Tags etc. Now H2 and H3 Tag becomes equally important when the keyword are showing in the article. Thus if you are writing fantastic articles and equally marking your keywords in other places it is good to make your keywords reach H2 and H3 Tags. If you have more and more presence of keywords in various Tags, contents and title etc the chances of your article be at the top of the Search result is higher. When you are competing in tough niche each and every indicator of relevance is important as you are competing with more established articles of the web and you don't want to loose any benefit from any corner. This proves that it is important to develop fantastic contents with unique research and awesome presentation, but it is equally important to market it. But now along with marketing you have to give every indication of relevancy to search engine to establish your articles presence in front of the competing other articles of the web. Now in this discussion we catch hold of these things which becomes the highlight of the post. For an article to be at the top of Search Results these factors are contributing:-
1. Fantastic Content
2. Awesome Presentation
3. Unique Research
4. Marketing the Article
5. Relevancy Indicator
Out of the above 5 Factors we are talking about 5th topic that is relevancy indicator and this makes search engine decide which article is more relevant to come at the top of search result. Thus if you are writing fantastic content with awesome presentation skills and has done unique research. You have to market your article and relevancy factors are going to play rest of the part to make your article be at the top of the search result. So now your article and marketing is not the only base on which you are going to be back at the top of search result but you have to show the search engine the keywords on which you have drafted your article. So only by keywords you are making search results decide your content niche and the competitor articles. Previously the search engine has to reindex the articles now and then to keep itself upto date with the new and arising competitions of the web. So your competition is not with the article quality but with the keywords as well selection of keyword is also very important and if mistaken it will not help your readers, search engine and article to reach right place in search results. Now moving to the next article in hand it is talking about Keyword but this post is different in perspective as it is going to look at how keyword Word order is going to make difference between your and other's article. If you liked the idea of this article share it with others and also if you want to share your ideas you can drop in the comments below as well as you can put in new ideas in contact us page link.
Tele-Columnist!