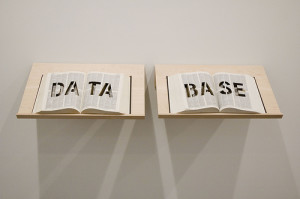 This post must be read very carefully by those who are into buying and selling old domains and also by those who keep Domain Age above Domain Registration Length. So this post is going to talk about the fear which is with any used domain and a webmaster should be pretty much clear of the situation that he may have to face with his old domain. Few things come easy with Used domain like back links, Dmoz directory listing, backlinks, Page Ranks and Alexa Ranking. Now but what if you have a domain which was bought by someone in England 10 Years Ago for Marketing Online, 5 years later sold to someone in Australia for SEO Firm, 2 Years later sold to another person for his online Website Sale Business. And now it is sold to you if you as a owner holds such website there are huge chances where in the Google may de-index this website. Reason is in this Post:-
When such domains are rolled in the market place for sale it is a bit difficult to determine the complete domain history. Some sites like Moonsy maintains the old records and even shows on the seller page the ownership if available. Aside to this you can wayback.archive.org to know how the perspective site look like and probably you get to know how many a times the site is sold. This is the indication for the Google as a Search Engine of the consistent past of the website which leads to Google resetting the site history. Which means all the advantages of backlinks and traffic ranking with which you purchased the domain is lost due to reset.
Why Google Bothers About the Incosistent Past?
This is important for Google to give best user experience and user experience could be given consistently only if the site which are appearing in search results are consistently in a single leak and ownership in place of multiple people buying and selling it. Which means sharp decline in page rank and sudden rise of the Page rank. This sinusoidal movement in ownership and the traffic of a side indicates Google of Illegitimate site which leads to resetting of the website itself. So before you buy a used domain keep in mind if you are buying a very old domain it has a consistent past and no sudden changes in whois or multiple changes in whois.
Similar thoughts on this topic you can see Seconded by Google Engineer Matt Cutts:-
Tell us what you consider important for a old domain before buying it? Also tell us your experience with old and very old domains and does it make really a big impact for you and shorten your efforts to reach the top in Google Page ranking. Aside to these questions I would request you to share this article if you feel benefited. Drop in a new idea of the post if you have any in contact us page or connect with me on Social Platforms to share your new ideas and discuss anything important. I will be happy to share with you my experience.
Tele-Columnist!