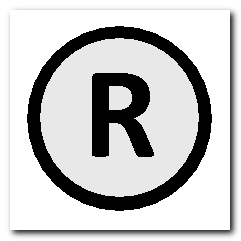 We talked about the keywords in the previous two posts and the importance of keyword as first word in domain name, and keyword in top level title domain. We also talked about domain age but in this post we are going to talk about the domain registration length as I have hinted on my post in domain age it is a crucial SEO factor as per the third party SEO tool and is considered even by Google while looking at your website. So if you have long term goals with website (which I am sure you must have) you must opt to buy domain registration for longer period of time. It wont make much difference for you and your domain and it is not much an effort but it surely indicates a positive indication of your site long lasting intention. And Google do wants the Internet resources should last longer. In one of the article which appeared in Search Engine Journal there is a very concrete evidence of Google consider the domain registration length as a true indicator for deciding page ranking.
Now these two factors with regards to domain has built up a debate between Domain Age and Domain Registration Length:-
1. One part of the people says that domain registration duration is not important what Google cares about is the domain age. Age of the domain numerous backlinks are the main factor which make a website ranking go up. But the disadvantage with this approach is first you have to invest good chunk of money to buy a authority site, if still you have checked cross checked from various resources about its history as non spammy still meeting the backlinks and its standard is not in control of a single person. If you want authority site make sure you build up enormous content on the website with in a short span of time after buying the domain. As delay further results in Google de-indexing the site altogether or the deletion of  backlinks by other webmasters.
2. The other part of the debate has its own reasons and people of this half says that with the above said negative factors the domain age is not at all helpful in the growth of the website in Google page ranking. But in place if someone buy a domain with long registration time Google by itself will improve its ranking.
In my opinion the Goods and bads are the part of both the ends of this debate Domain age has disadvantages of risk of spammed site, or deletion of backlinks, deindexing of website etc. And Domain registration length has its disadvantage of building the site from scratch with no backlinks or authority or Dmoz listing etc. So it completely depends on the user who wants to go with one option and if your pocket allows for both of them. For Domain age thing you should have a team to deliver the content immediately and in huge numbers whereas domain registration is a one time investment and there is no obligation or hurry in building up your site.
Tele-Columnist!