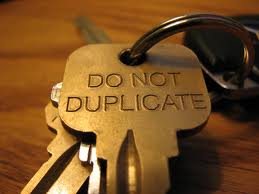 Duplicate content has a false image in the eyes of webmasters when they are dealing with the content copyright and the Google's reaction of the copied content. But knowingly and unknowingly with the sake of updating the content in regular and aggressive manner this thought is usually misunderstood that Google only looks others copying your content. But if you are copying your own Content? It is a typical question and most of us will answer how it could be possible. But it happens and is happening if think if it is not happening Why Google has ever wondered of including it in the clause of Page Ranking. This is happening and it happens because it is a natural tendency to push in more and more content so as to make website seams more updated to Google and thus a better page ranking. But when you are under this stress of pushing in as much updates as possible. You miss the best bets of contents available with you because if you are looking to push more contents you research less and when you research less you are on the verge of giving internet copied contents.
How to save yourself from being punished by Google for Duplicate Content on your Website?
1. Traffic Ranking Panic:- Duplicate content happens when you are pushing in more content as you usually do so don't get yourself panicked for being down or up in Traffic Page Ranking.
2. Maintain a Diary of your Blog:- When you are building a diary of content your content is more planned and cover every part of the subjects.
3. Read more:- When you are being into blogging career the only way to succeed is to read more than you write when you are reading more you get more ideas like I read the content in internet and now am writing this 200 Post series. For covering every aspect of page ranking because I read all these subjects in bits and pieces but not on the single website. With this effort I am building a website with every aspect of Page ranking as it is better to be best in one thing rather being good in everything. Atleast you get recurring traffic on the subject not in bits and pieces on different aspects.
4. Forums:- I have said this many a times but still I want to reiterate as this aspect is usually forgotten these days similar like the Page Load Speed. When you interact with people in the forum you learn every moment of your interaction I keep this thing away from reading. In reading you are only listening what others have to say but when you interact it also helps you think. So keep interacting with people as it makes you know many a things and look things with different approach everytime. So you are not short of ideas whenever you come out of the forums.
There are many things you are unable to find online and could be found offline, thus read books and talk to like minded people. Whenever you talk you are thinking and when you think you share and earn many new things. Now moving into next post that we are going to talk about is something which is related to duplicate content. When you use rel=canonical you are ridding yourself from duplicate content. How? Read my next post.
Tele-Columnist!