Back-links are the key source of incoming traffic for new visits for any blog, but the backlinks are to be monitored since it may give you a fair picture of efforts you are making across internet. Henceforth Google tools come into the picture, which gives your clear indication about the quality of traffic coming from all across web. The qualitative and quantitative analysis of your blog traffic with help of Google analytic and Google webmaster tools leads you to solve many problems with your website which no one else can see. The reason it is so important because it not only gives insights on how your blog looks like, it gives you the analytics on CTR, CPC, CPM and also the exit funnel of your blog. So now you understand things well that if you are a food blog people are not looking for content related to juices or fruits rather they may interested in how to prepare Chinese dishes or may be continental. So the exit points makes you understand your weaker posts/pages and you can either strengthen them by improvising the content. Or post follow up posts emphasizing on particular subject of the post. Or may be you show zoomed in view of a subject covered in short in the previous post. So tools are quiet important and understanding its use and the analytic view is quiet important in developing posts. Like some of the people use Adwords for finding relevant easier topic of posts related to there blog but Adwords is not meant for researching so you have to find similar tools which you require to improve your blog and its content quality.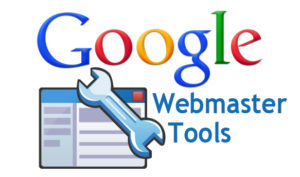 If you are thinking about a post and looking for particular keywords to use in that post you can take help of google advance search feature. Since it helps you understand the count of people searching it which age group they belong to and even the ethnicity and the cities plus the income group. This insight helps you identify your target group segments and leads you to develop content of wider interest for the chosen group you are targeting to.
In the next post we will be talking about the reputation and reviews, but not yours but of your website and how to improve the  Google page ranking of your website with help of these factors.
Tele-Columnist!