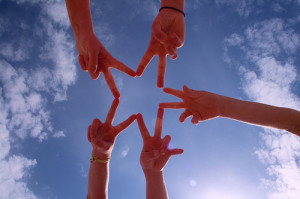 As it is well said by someone that Image talks thousand words and here also in the case of Page ranking it is considered a strong indication of relevancy to Google and hence a better page ranking to the website. Image is optimized by almost every webmaster who is aware of its strength in dramatically increase website page ranking. But some loopholes are left open which needs to be closed and in this post we will try fixing those loop holes. So if you are looking for steps beyond uploading an image with the post read this post carefully. Image is an integral part of any article as it builds the whole idea of the post with its visual appeal and keeps reader hooked up. So the image selection is very important and below are the ditches which should be avoided while selecting post for your article:-
1. Irrelevant Images:- The core of the article is the image and if the image is not as per the topic of the post it is similar to putting in no value content to readers. Choose images which establish connection with the article in someway.
2. Explicit Image:- When you are addressing family audience it is expected that you maintain the decorum both in words and images. Google is looking for such indicators to punish your website for explicit content and it do involves images.
3. Odd Placement of Image:-Ideal place of your image is where it is not disturbing the readers mind so your image is mixed with the content of the post. And Images are usually used to build the imagination of the reader towards the article and hence is usually placed at the top of the post. But it doesn't mean that it is the only place of the image. Image should never be placed right at bottom of the content nor at the place where you place your ads usually near the sidebars as it decreases the chances of people clicking on the ads. Usually images are never clicked hence the placement should be such that it is not deviating, nor it should be making people not clicking your advertisements.
So these are the main concerns which needs to be looked upon while putting in an image. Now moving to image optimization these are the important things which needs to be filed in when placing the images:-
1. File Name:- Mostly it is neglected but top on my list if you are placing a shooting star image on the article which talks about the latest satellite launch or progress in avionics. It should be named as article title rather shooting star, it is a relevancy factor for Google. So never ignore it.
2. Alt Text:- This is no more a secret as this is the alternative text, displays when the image is not visible to those who are on slow internet connection. Also considered as an indicator for the relevancy of the page with image Alt Text. Important for SEO…
3. Title:- Title is obviously the title of the image and what it wants to communicate should be put in here.
4. Description:- Description is a descriptive text which image wants to communicate to and with description you are actually informing readers and Search Engine of the core idea behind the image. A strong indicator in SEO.
5. Caption:- Caption Is usually considered but I don't mark it ultra important and life cannot be survived without this. I keep it at your own will but yes if you keep it will help you improve page ranking.
Last but not the Least
Never ever use the copyrighted image as it attracts legal action against you and your website also always make sure you have proper authority to use the image and mark the courtesy as and when required. The Image courtesy pass an indicator to Google you are marking someone else's work of art or photograph in your website  and it also saves you from legal issues for limited use images.
Moving on to the next topic it is about something each webmaster is worried about and is usually a cause of trouble for low quality contents. So this reason is to be a must read for every webmaster because it is about Recency of Content Updates. If you liked the article share it with friends on Facebook, Twitter and Google Plus, and if you have any feedback drop in at contact us page. Share your views in the comment box below and I will be happy to interact with you.
Tele-Columnist!