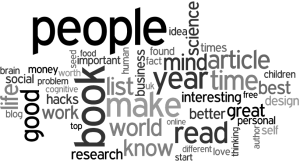 Second Factor as per the Google Page Ranking is Keywords please don't confuse yourself with the keyword density and meta tags and meta description. But keywords appearing in your top level domain thus this factor is important despite it has lost its shine since the advent of Google updates. This factor was for long time considered an important factor in SEO Industry and determined how websites are placed in Search Engine Ranking. Keywords on top level title domain makes search Engine easily understand the niche of your website and what it talks about. Thus with this ease the search engine ranking improves and hence the traffic ranking. Being consistent in keywords makes even website a trusted name in search engine for certain keywords to rank number 1 for the search result.
Aside to SEO if your title tells the niche of the website it also bring a confidence in your readers that what you are going to talk about and what you are expert at. If you own a domain named as Topfisheries.com Google and your readers understand that you are hereby going to talk about how to raise fish tanks, ways to develop fisheries and variety of fishes and everything related to fish. But if in this domain if you start talking about the best place to visit. Google and the readers loose confidence in you what are you confident at either you lost the depth of the subject and this is all you know about fisheries and now you have moved out of the thing which you are best at. If you want to talk about the travel destinations you should buy a domain something like besttraveladvices.com or something like traveldestinationreviews.in. This indicates the Google search Engine and you readers how you are in here in online world and what your site will talk about. I am not saying that Google has said it no more considers Keyword on Top level title domain as an important factor. Should be read as like it is a factor in consideration to determine page rank but has small contribution to it. So if you are going to buy a domain you have two key takeaways till now from this super series.
1. Buy domain for a longer period of time as you are serious in business. Domain age has a contribution in deciding your page ranking.
2. Keep keyword of your website in the top level title domain name as it indicates both search engine and the readers what you are going to talk about and your area of expertise. It is a factor which determines your Google Page Ranking.
In the next article we are going to look at third factor out of the 200 factors which determines Google Page ranking and it is again related to keyword but not the keyword you are still thinking of on Page keyword density. But yes it is an important factor which determines your Google Page Ranking. Second hint I can give about this topic is it is again related to Domain name. No further clues look at my next post for improving your page ranking.
Tele-Columnist!