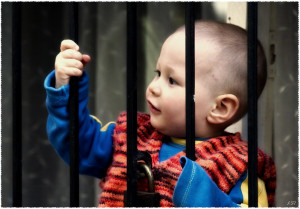 Latent Semantic Indexing technique that is implemented via a mathematical formula in which Singular Value Decomposition is used to identify patterns and relationship between cluttered irregular collection of text. LSI drives on a principle which states that words which are used in similar context generally have similar meaning. A fantastic feature which is a crowd puller of LSI is to build connection between a excerpt of a text with the other similar terms mentioned somewhere else in similar meaning. For the ease of understanding you can refer the below You Must Read Links which works on the similar principle of showing up those posts which have either tags or the category as a common filter also you can make it look for the content with in the text and find best similar match of posts. But LSI has a small difference the level of reach of LSI is not limited to common words, common phrases but the level which is below as common in conceptual results. Which means LSI search can extract those results which are talking about the same thing but in different ways or to say different concept.
If you have LSI Semantic Indexing Keywords in Content it works as a indicative signal to Google matching with more prominent sites of the web. Thus bringing up your page ranking in search results, because Google makes it at the content quality. Hence you are ranking upper in search result because you have good quality content since you have Latent Semantic Indexing keywords in your content. Some benefits are as below:-
1. LSI's Benefits Over Erroneous Boolean Search: Multiple words with similar meanings which have more than one meaning is comfortably and without any error displayed by LSI Search. Boolean search in such situations usually fall in trap of showing erroneous or wrong results as authors may had made spelling mistake while writing or may have used some synonymous word while drafting the content.
2. LSI's Efficiency of Building Documents Categories:  The other hidden reason of success of LSI is that it is efficient to build automatically a base of documents categorically. Thus whenever someone is looking for Latest of Apple in search he will be shown Apple Computers result in place of Apple Farms or Apple the Fruit search results. Moreover LSI not only categorize the document to a single category but also to multiple category as per the concept and the content of the document. Which means Apples are found best in Kashmir document is to be enlisted in category Kashmir Fruits as well as Types of Apple. So whoever is searching for any of the two categories will have this document with the content Apples are found best in Kashmir.
LSI has best thing about it as it is able to search and categorize multiple languages with single category made in English, for example if you are looking for a category in English language about Mobile phones, it can accomplish the categorization in all of the language not only containing Mobile Phones as keywords but also the Mobile phone Apps, Mobile Phone Accessories. LSI even can categorize the arbitrary character strings aside to categories of Words and languages without any help from Dictionary and thesaurus. Anything which can be expressed in words could be categorized by LSI, recent study has indicated that LSI can easily categorize the genes based on conceptual modelling of biological information. LSI is not popular for being able to do so many categorization without much guidance but its resistance to typographical errors, misspellings, unreadable words, Contradictory data etc has made LSI the most used concepts by the search engines.
Share your views on the LSI and what difference LSI has brought in when you introduced Latent Semantic Indexing keywords in your content. Also do you think it has brought in revolution in search engine page results. If you liked this article share it with your friends on Facebook.