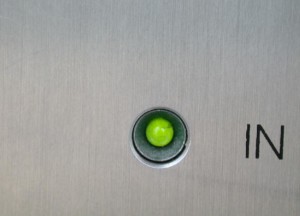 We have dealt with the recency and learnt tips and tricks in dealing with recency dilemma in our last post. In this post we are going to look at magnitude of content updates. The magnitude is the quantity of updates that you are writing on the web is changed and how you are making it more relevant as per the recent times. But it is quiet a bit of challenge when you are writing more and more and when you are working have 1000+ Posts on the website. When you have so many contents floating on the website you must look at the relevancy factor this can be done with below tricks:-
1. Maintain a list of Posts:- When you are enlisting the core ideas for the posts you have many a contents which will fix it inside. Say If I have core ideas of the website (Finance, Marketing) under finance I can talk about Trading and Stock Market, Banking, Concepts of GDP etc. whereas in Marketing I can talk about Online and Offline Marketing. So I should be aware of the core ideas and based on which the I enlist content ideas of the post.
2. Blog Diary:- Blog diary is the best way to remain consistent and develop a consistent magnitude of blog posting. Blogging is all about how you popularize your website but maintaining your blog has an important factor called magnitude of content updates. And this Blog diary will keep you never short of content whatever be the magnitude if you have a plan your magnitude will never keep you back in content.
3. Watch your Traffic Everyday:- Traffic is the way in which your visitors tells you how you are doing in your blog. When you watch the traffic in analytic you can see that how readers are responding to the content and thus plan your content.
4. Watch worth of your website grow:- This keeps you motivated and hooked up to your site when you see the worth of your site and tentative study of your earnings every week you get yourself encouraged to work on your site. To Build it to a number 1 Spot and in this matter Valuesite.org is a great way you can see your online asset growing.
5. Read Books:- In Blogging world you have to study online take sometime spare from your online life to focus on the books they are like a motivation to your online efforts and drive you with original ideas to be presented in front of your online Business.
6.  Write for Free:- Write as much as you can on your blog and other websites with this you are building up your experience to write consistently without any motivation. Because in blogging world you have to write consistently without any motivation many a times. So keep your focus on and your prime target is to develop best content in world.
7. Enrich your Forum Experience:- When you interact with people in forums you are learning new skills from others and you are also learning an important point it is Helping others. When you grasp the problems of the people and fix their problems online you are brushing up your skills as well as you are building followers of your skills. So keep interaction On in forums, you have to enrich your forum experience.
With these tips and tricks you can maintain magnitude of content updates and be at the top of search results. How you maintain Magnitude of content updates on your Blog? What is the right frequency of updates of a Blog? Share your ideas in the comments below and if you like this article share it with others . Next post is talking about a magnitude but with a twist.
Tele-Columnist!