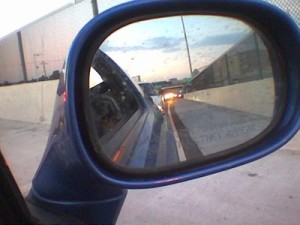 Internal linking's importance is highlighted in the previous article in which we had seen how to put the number of outbound links and planning them altogether. In this post we are going to see what is the way to structure your internal links and to make the links buildup more natural and easy. The internal linking is the best way to prove authority in the eyes of the search engine as well as your readers. Internal linking is the way in which you shows the internet world that you are putting the extension of the discussion which you had already proven in your previous article. So this follow up and making markup of your previous work has many a benefits so we will see how to make wonderful and natural internal links and the benefits to make internal links and last but no the least the magic number of internal links which should be pointing to page.
Internal Links and its Benefits
Internal links are the outbound links but point towards another article which is already published with this the internal links is giving many a benefits which we will see in this paragraph but also makes a heap of keyword for your website. Internal links first thing in hand should be it should be natural and if it is not natural it makes your whole article looks awkward or tilted. To make your article look good if you are unable to build internal links either don't do the internal linking at all or if you need it drop the article itself. Now moving to the benefits of Internal linking:-
1. Reader Engagement- It is not always about SEO, Internal links make readers know that you have already touched some points of this post and hence can open them as well for more reading. Which means an improved reader engagement.
2. Sticking to the Post- Makes reader be at the point of discussion which means a higher chances of readers engaging with your content. Which means increase in follower counts and email subscribers.
3. Authority of the Content- It also indicates the new user that author has also talked about the contents already and hence he knows what he is talking about. Which means you will get more number of cross questions but ultimately it will benefit your website in general.
4. Maintain Inbound and Outbound Link theme:- This is the best part your reliance on the external content and links should reduce as per the time but your dependence on Inbound Links is important. So whenever you maintain the balance of 1 is to 4 links on a page you are doing food for yourself in place of just passing the google juice to another website.
There are numerous other benefits other than SEO but we stop in here and look at ways to make natural links:-
1. Make Diary of your Blog– This I have said many a times and enlist the topic which you have captured in your blog till now and you will find more topics on a post and hence you get the post with lots of links towards previous articles.
2. Maintain a schedule of your Blog- Best line I am presenting in front of you is the schedule of your blog should never be missed and hence your readers are accustomed to reading these many articles. Whereas Consistency maintains you to write contents with internal links also you never feel you want to publish and feel like not typing. No problem you have the schedule of post which you had already draft hence the post will auto publish by itself.
3. Maintain link list- as it make sure that you are not overdoing in marking 100s of links from various posts towards your particular post is like sending all the material for a building to a particular block or a particular floor. So as you are maintaining the number internal links SEO page structure and traffic ranking will never fall.
4. Avoid Linking sometimes- When you overdo linking you loose trust of Google so the best way to build links is to avoid sometimes. I am not sure if it will impact you but it never hurt me as of now.
So how is your story of number of Internal link building share your story with us and enhance approach towards this post. Also if you liked this idea share it with others and they also can get new ideas and share views with us.
Tele-Columnist!