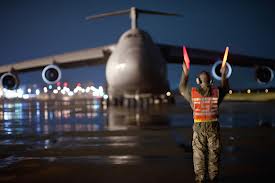 Outbound links are to be planned and thus should be put in super cautious way, because you never know when your believed outbound link site converted into a spam site. And you and your website is drained through the page and traffic rank by the Google for keeping bad neighborhood. But this is also a fact that this cannot be made sure that whatever link is being developed as of now will remain as it is forever. The question of efficient outbound link plan should be recognized in the early days of Blogging and should be fixed. Else it will be beaten by Google and then you understand the meaning of it as a blogger. We will see how we should plan the outbound links and how it could be executed to make sure it never hurts us back.
Outbound Links
Are those links which you marked as the links you have referred while researching on the subject and even readers should go through it to get better insight on the subject. But when you are writing on Blog you have got multiple tools and you are more into developing content rather the links and you keep it in the backfoot. I understand that there are many things which are important and could not be left aside and you fall short of delivering content a day. And here starts the low side of your website as you are in a hurry to deliver the content and you leave the link aside or you mark the links which are suggested by zemanta or any third party application to mark your words as links. Any other application can never check what the link on the other end is doing with its website. So it becomes responsibility of the webmaster to check the link which is kept as outbound link. As I experienced with my own website the Google algorithm which states about the link farming had punished due to numerous links on my website.
Outbound Link Planning
I observed that if you do numerous inpage linking your impact of links may reduce but you would never be punished by any algorithm for link farming. It is also observed that numerous links also considered by Google as a relevancy factor and it actually helps in ranking. Outbound links when marked with the popular contents of the website the chances of you getting page rank on the other links as well as if you have equal number of links pointing towards a real good post. Your other pages will also improve by themselves due to good neighborhood. I usually keep the outbound links to other domains to the least possible numbers possible. I prefer to comment on others blog or mark the blog likes as compared to send outbound links. Inpage linking is the best way to make your blog have a popular say in the Google search Engine. And it remains consistent, so if you want to make an outbound link it is better to put your link in a established names like Gigaom.com or Lifehacker.com, techcrunch.com etc. or the dictionary of the web Wikipedia.com rather a newbie site. You can use other sites as well but it is better to keep reliance on such website which has a huge history behind it and hence no possibility to vanish suddenly.
Execution
Best way to implement a outbound link plan is to mark one outbound link per post and give rest of the four links to your internal pages. It is better to rely on your own stuff rather on the other websites stuff, via this plan of 1 is to 4 is the best way you can use your link plan. If you have no link plan it is better to not to use it at all rather than playing with the risk it is better to avoid such linking plan even you have not tried previously. Tested ways always yield best results in place of those experiments which are either flat or make your website under the heat of being hurt by Google. So be risk averse but not to play with the fire of Google algorithm as recovery becomes not only difficult but practically impossible.
Tele-Columnist!