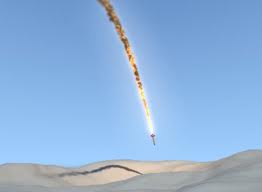 Outbound link quality is also an important but when you are developing contents the prime focus is usually in delivering the content. But Google appreciates those sites who are marking the place where they researched and developed the content from. Also the readers also knows the known reference point of the article, so whenever you are putting an idea in words make sure you have proper reference for the same. And if you are able to deliver the right content with the reference links from authority sites it indicates Google that you have strongly looked at the research part of the content delivered and these are the resources through which readers can enrich the idea. In this brief view on outbound links, the author has clearly said about the importance of Outbound links and qualitative impact on your website. As per my understanding quality of Outbound links can be checked by these ways:-
1. Already linked site links should be checked once a month atleast and once they reached the dormancy level, should be removed immediately.
2. Reference Links should really talk about the content else this careless linking will result in Google punishment.
3. Over Linking is biggest trouble over linking content will make your website loose the page rank also makes reader loose trust on your content. Plus over linking creates confusion.
4. Right text to linked to, when you put in a outbound link it should be connected to a great text which inshort talks about its relevance.
5. Link Farm is the algo which puninsh those sites which are useless linking to 100-150 sites in a post.
6. Allow inbound links when you appreciate others work others also reciprocate generosity by some or the other way in online world. If the website which is sending in bound links to your website be given a outbound link. The reputation in the mind of webmaster increases and thus more and more links will now be sent to your website.
A side to all this you can also put in links in the images as it also makes your loved outbound links highlighted when someone hovers above the image. This way also you are showing the relevance of the article, paying credit to your work not only makes you popular in search engine and readers. It also makes you popular among the established bloggers and thus you make new friends which is helpful for overall growth of your website. Now tell me few of the things of the post:-
How many outbound links you keep on average per post?
How you mark websites and its contents which are talking about the same topic which you have chosen along?
If you liked the idea of this post do share it with others and if you have questions and comments you can ping me on Twitter. So moving to the next topic it is going to talk about Outbound links but is associated with theme. Read next post for more on Outbound Links and themes which you should choose to enhance your Blogs view.
Tele-Columnist!