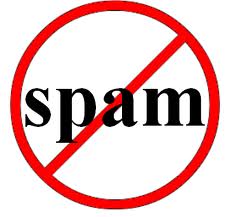 Moving ahead with what we talked about in our previous post, the Google determines that the spammer is not a owner of a particular IP or a domain but can be owner of 100s of other sites across the website hosting and domain hosting platforms. Thus to eradicate a particular spammy site owner and get rid of all its spammy sites Google identifies the owner. And with WhoIs platform the Google targets the spammer and its other potentially harmful sites so as to completely eradicate the Spamming website chain.
In the below video from Webmasterhelp a question asked by as user which states If Your hosting company having multiple spammy sites is it going to hurt you? as you are based in the same server. As per Matt it is not a case where in websites are penalized for bad neighbors. And Google since years never used the IP Blacklisting techniques it has taken actions against the domains. But never against the Server IPs so if IP is not at all used the option of your site being penalized due to your neighbor spammy activities.
Spamming has become a world wide challenge for the web and Google has to constantly work upon the ways to penalize Spammers and make way for original contents. WhoIs has developed into a tool which helps identify buyers contact sellers of a site. As well as readers contacting webmasters for help, support or to check with an issue with the site, its content to suggest ideas. Usually webmasters have a dedicated form meant to allow people Contacting them for feedback and new content ideas. But whoever webmaster doesn't have this forum people usually get in touch by finding the contact details in WhoIs website. Aside to this utility of WhoIs whoever webmaster want to hide the contact details for saving it from spammers, scammers and tele marketers. Usually all the domain hosting providers provide the hidden WhoIs facility to all the sites, but this cannot be used by spammers for hiding themselves from Google. Google with its access to hidden parts of the WhoIs data penalizes the owner and its site and also target and penalize those sites which are also control of that owner, thus it is a complete security of the people who shouldnot become victim of spammers online. Share with us ways how you save yourself of Spoofing, spam sites and what are your suggestions to other readers. If you liked the article share it on Twitter, Also if you have great ideas to share with us drop in a tip and your name will be featured with a link to your online presence. In the next post my focus will be on TLD Extensions and we will see what is Google take on this.
 Tele-Columnist!