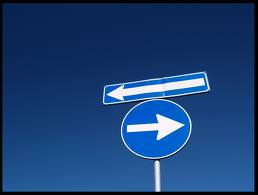 Rel=Canonical is the way you indicate to Google that content on the said pages are either similar or have similar content in different words. Thus Google Indexes only one version of it and hence you are saved from being penalized by Google. Well it is not a directive but a self guide tool which suggests google crawler of identical content or establish relationship in potentially similar content. Even though you are marking content as similar Google crawls the pages and determine the similarity by itself to extract the best of these similar contents on the search results. I am not going to tell here how to setup one you can find help in this Google support forum page. It is always recommended to use the canonical indication if the similarity is absolute in place of partial. As it increases confusion and difficulties in crawling through these pages by Google. Which is an absolute loss of Traffic ranking.
When you put in a wrong or non existing link as Canonical?
Don't worry as I have said earlier your canonical indication is only a guidance it is not a directive to Google. Google by itself will determine similarities in content along with other hints to know whether the link or the page is really a replica. If not canonical wont be implanted for the said links.
When you put in a Long chain of Canonical Links?
It is not recommended to use this long chain format of canonical links where in A pointing to B and B pointing to C, C pointing to D etc. But the ideal way is to make B C and D point towards A i.e. to make Canonical markations land on a single page in place of scattered ones.
Can Rel=Canonical be used in place of redirection?
Yes upto an extent as and when you have moved to a different URL and your old URL couldnot be asked to redirect to the new page. In those place you can insert the rel=canonical to content pages. And Google tries to fix in the gap. also it is mostly asked to webmaster to put in the content of similar nature of a domain as is it becomes easier for Google to identify exactly similar contents of the same domain. Which is a cause of punishment of duplicate content by Google.
How you have used this tool for the sake of making Google understand the content of similar nature? Share your experiences in here, if you liked the idea of this post share it on Twitter. Now moving to the next topic in hand it is going to page load speed again but with a difference we are also including Explorer as well. And this will be interesting to see how explorer is going to increase your page ranking.
Tele-Columnist!