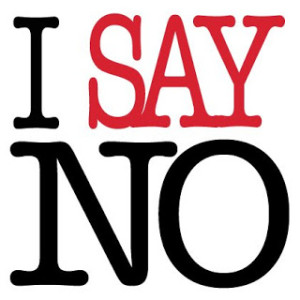 We all of us are here to write for the readers and to make sure they reach every corner of the world we run campaigns. But in over spree or desire to promote everyone we turn over self into a spammer and it is not good for your online relationship to be termed spam just for sake of promotion of your online estate. I am giving few instances where in your friends can term you a spammer. It may help your business but can ruin relationship with your friends. And for any blogger to be successful only relationship builds the base, it is important to be social as important it is to generate eye catching contents.
So here are the ways you convert yourself spammer and how to avoid them:-
1. You want to build a big fan base around your blog and hence you built a page on Facebook for fans to follow but somehow you are not getting the desired number of likes in your Facebook Page. It is a natural phenomenon for any social marketing campaign which means only automated push of content to your fan page and your Facebook id is not going to build Fan following. You have to avoid spamming your own page with the contents but the better option is to come up with contents once and to interact personally with your Friends asking them to like the page. Surely you will have all friends likings on your Facebook page. Even I am learning it and will surely share the results in my Post How to Get 500 Facebook Likes.
2. Twitter is also a medium for promotion of your online business and if you have build the account for online promotion only it doesn't matter but if you have real friends around your twitter account you have to be cautious in approach.
3. Forums are there to help each other and it is not a place to place your advertising but it can be a great opportunity to build loyal base from there. And also a point to attracts heaps of traffic. The purpose should be to help each other but establishing yourself can help you as a brand to grow and bring in lots of traffic.
4. Q&A forums should be used to enhance knowledge but are great source to get traffic and backlinks as well. But over exposure of your website may result in your answers being declared spam.
5. Google Plus should have offtopic discussions as well it keeps you interactive with your follow bloggers and friends.
6. Interesting topics quotes should be shared to keep your page interactive and fun for the people who are connected to you through any medium.
7. While talking or chatting with your friends you should be clear and should be friendly informed that how they liked the content of the website and the feedback should be learned immediately and should be shared the progress on the content.
The point is clear you have various online presence except blog but your promotions if not interferring the sole purpose of those online purpose is ok for advertising. Look for opportunities fto increase your digital footprints and sooner later you will have traffic as well as loyal reader coming in spell and bounds. The marketing is a niche business and should be learned with the time spent online and it is a slow process wherein you make multiple mistakes to before you learn this art. Keep making mistakes and share with me how you learned from those mistakes. Share with me your big mistakes like I did in my post 3 Mistakes of my blogging life.
Tele-Columnist!