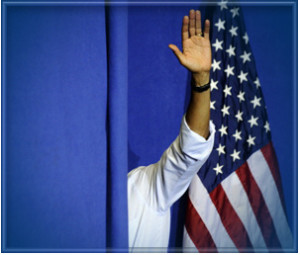 With the upcoming updates by Google and the fight for Serch Engine ranking between your blog and the big websites it is getting difficult to get Search Engine Juice and traffic from search results. With this difficulty it is getting important to find the alternative ways to get traffic towards your blog. And in this search I thought of how Successful bloggers became successful and with this post I am sharing what I learned on this issue. Popularity of a blogger is important for him to get the traffic and reduce dependency on Search Engines and SEO. Now we will learn the ways to gain popularity outside your blog:-
1. Social Networking Sites- You must have a long trail list of friends on Facebook, twitter or similar other site and this will help you buildup a list of followers of your blog behind these websites. Buildup a business page in these social sites to attract fellow bloggers and readers interested in reading your content. Advertise on social sites like facebook ads and get tons of traffic with likes on your page. Investing sometime in here will make you popular in social sites and establish you as a blogger.
2. Forums:- These are the places where people of common interest meetup and discuss topics of similar interest. Here you can select the set of readers and target them by interacting with them making friends and hence sharing the results of some tests on your site. By this you get people following your site in signature as well as tons of traffic.
3. Interacting with Fellow bloggers by commenting:- Commenting on the sites of fellow bloggers bring you tons of traffic and backlinks from these popular sites.
4. Reviews on Alexa and Review sites:- Publish your ideas on review sites like alexa and similar popular place so people gets to know more about you and your expertise.
5. Hangouts and Meetups:- These are the events which you should be looking for an grab the opportunity and catch up with fellow bloggers. These events builds reputation and popularity of a blogger. Which is important in building your audience from here, these acquaintance usually helps you be popular in between people of similar interest i.e. Blogging.
6. Mail Subscription:- This subscription box is important and should be highlighted as the mail subscribers is the best way to gain traffic momentum going without any effort.
7. Like boxes:- The Facebook like box as well as stumbleupon, Pinterest, Digg builds lots of links and reader base as well. Share button also adds up your words being sent across the globe.Sharing and like box helps your readers be aware of latest happenings of your blog, and is an important factor in terms of popularity. Which means popular bloggers with tons of shares and likes will have to keep efforts minimal for acquiring new reader base as the post themself is shared on web.
Popularity is important as a blogger and above listed efforts builds popularity and stands up with in any tough times provided by search engine. Popularity also helps you echo your posts across social platforms and you get lots of backlinks from your reader base. Social Networking, Forums of similar niche, Like and Sharing buttons, Mail subscription box and reviews are the few things which help you being popular as a blogger.
How Popularity helped you get rid of Panda and Penguin Updates?
Share your secrets with us here in comments. if you have a fantastic tip to share you can drop in your ideas at contact us page. Liked this Article? Share it on Facebook and Twitter. Looking ahead to hear from you.
Tele-Columnist!