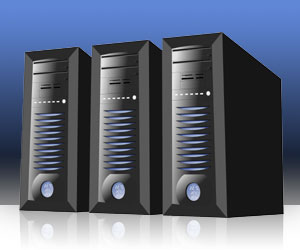 Choosing a website hosting is very crucial factor which actually determines the long term goals and future course of action of a blog. Many a times hosting is selected by blogger based on either the discount package or the popularity of a web hosting. Both the approaches have few flaws, and we will discuss the advantages of selecting the best website hosting a middle way which suits your website. Now how is the question you are newbie in blogging and you want to host your not so popular blog on self hosted WordPress.org. Multiple choices but different answers for this question and every answer will be justified in this post.
Cheap Hosting
It is a usual wrong practice to go with cheapest hosting solutions in initial blogging days. It is well understood fact that even Google looks at your site speed and accounts it under User Experience. So if you are going with cheap hosting solutions you are risking these things:-
A. Site Load Speed
B. Site Uptime
C. Neighboring Spam sites
These factors can hit your website hard if you want to be in the league of top 100,000 sites of the world. I recommend finding some discount offers promoted by various blog sites which can help you get the best hostings at a very low price for at least first year. Once the year is over you can do the bargain with the hosting provider to offer you a cheap hosting rate. Or can move on to another discounted hosting provider.
If you want one I can offer you a super discount from Dreamhost. Hosting at Just 22$ for a year so you are able to save 97$ for a year with this coupon. Use this discount code FREESUPEROFFER while signing up for Dreamhost yearly plan.
For best offer you can refer below post:-
2 in 1 Dreamhost Coupon
Popular Web Hosting
Usually Best things in life are either expensive or are of others but here in Webhosting the popular ones are not at all cheap and they have very limited discount for strained pockets. I found one discounted World class hosting solution of Dreamhost which I share with you second option if you want to with the popular ones you will not get the full advantage what hosting providers can shell out. In this case I suggest to look for freebies offered by popular web hosting companies in some intervals. Where in you are not getting discount with hosting but can get freebies like Free Website setup, a free domain as an offer. You have to be patient and keep looking for offers and discounts once the deal is live you can move in your online business.
The reviews should always be looked at many a sites and review forums before you conclude and search for good and bad reviews of a web hosting companies. Avoid free web hosting as nothing is free in this world. The question is how to reduce your web hosting bill. And this could be done by researching a bit online and finding some lucrative discount offer provided by few prominent bloggers before striking a deal.
With research and hunt for discount offer you can get the best deal without digging much in your pocket. Do share your views on Dreamhost and let me know if you face any challenges in getting the discount. If you liked the article do share it on Twitter.
Tele-Columnist!