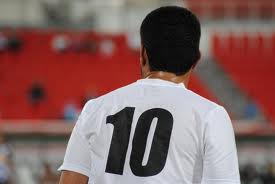 Writing is an art and effective writing is art plus management of Ideas. I observed from my experience that every blogger has different style of writing but the effective writing comes with a proper management of ideas plus synchronization of your fingers. Sometimes our mind starts thinking in such a pace that even our fingers are unable to match up with the pace of it. So this happens when we are writing in a flow over our favorite subject. And sometimes due to this mix and match we get lost in the thoughts and the whole idea of blog posts gets blurred. To cope it with I have quiet many tips and if you read few of my previous posts on this topic you will feel the relevance of this post.
Now coming back to the topic in hand which is to how to write 10 Blog Posts in a day. This is quiet a big ask for new bloggers. But for the seasoned and established bloggers it is quiet easy and many of them are delivering it day on day basis. Now the big bold question is how they do that, I will say below are the tips which make them do this miracle. And after reading this if you practice it even you feel it is not miracle it is just a practice. Now let's move ahead to see how you can deliver 10 blog posts in a day:-
1. Write post in a single flow without editing, we have a habit of correcting the content while writing. Correction breaks flow of ideas
2. Log-off the Emails while writing as email responses and messenger blinks are great distraction.
3. Write in a single sitting, complete the post in a single sitting as break in flow hampers the quality of the post.
4. Write off all the ideas in a sheet of paper and while writing draft the outer body (Or Idea) in mind.
5. Declare it to family friends or in online community of your 10 posts hence a pressure of execution wont let you distract.
6. Knit the whole bunch of 10 posts with a core story, so you are covering the whole story in 10 different posts.
7. Don't distract yourself in promotion of posts. Promoting your content is a must to ensure best appeal in online world. But while writing your first task is to write 10 posts and then probably you can market all of them in rest part of the day.
8. Read the whole story from different sources so you can write the content immediately without copying the content from other bloggers. It is a common mistake that we read the whole story from a single website and end up copying it. Read from different authors and compile your own version. Which you feel is the best.
9. Images should be attached at the end of writing a post as images could wait for you to be attached and it wont take much time to place relevant images in your post. My belief is to write all 10 of them and then find relevant images one by one.
10. Draft all 10 of the posts and publish one by one as images restructuring grammar and back-linking could be done with ease.
Interesting Read:-
301 Redirect Trouble
How to Randomize a sequential Data
So this is my way of writing 10 posts a day, How you write 10 posts a day? If you liked this article don't forget to share it on Facebook and Twitter. You can follow me on Twitter, Facebook and Google Plus to connect to me in person. Subscribe to our newsletter to never miss an update.
Tele-Columnist!