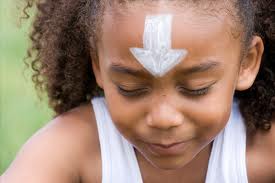 Call rates in India are considered to be the lowest in the world, the reason is a cut throat competition between new upcoming operators and established telecom operators. The first bolt from blue came from Reliance with 500 Rs handset and unlimited Reliance to Reliance offers. These offers and handset schemes took a breath in India and Indian consumers get into a habit of getting calls and minutes free. This habit lasted till 2012 as the trend started by Reliance was continued by Aircel, Docomo and MTS which extended this fight of talktime to Data. A severe drop in RPS/RPM/RPB observed and hence the fall in bottom lines of the operators, the only source of income was the growth of users which are driving more and more usage due to dropped data and voice rates. In between below major events changed the whole story of Telecom Industry:-
1. The growth of the consumers in India showed drop and the acquisitions and the usage stagnated and hence the drop in revenue earning subscribers of operators. This drop in growth is due to the stagnancy in penetration of mobile in between Indian consumers.
2. The cancellation of Telecom License by the court order in which 122 licenses were cancelled due to 2G Scam. In which the then telecom minister and his other acquaintances were found guilty and jailed.
3. The fall in Economy growth and current stats shows that economy has dropped to a lowest level growth registered in last 10 years. But the increasing debt and the diminishing rupee is not a fare sign for Indian Economy. A new challenge has arised in this whole situation the increase in Gold imports this has indirect impact on NPA of Banks and the balance sheet of the Government because of reduced demands but this discussion is out of context right now will be captured in another post.
4. TRAI mandate which asks operators to properly reaudit the existing customers live in the network with ID Proof, Photograph and Address proof and disconnect those connections which non-compliant. This is a bolt which made operators loosing significant number of revenue earning subscribers.
5. The fifth bolt had the biggest impact on operators as per the TRAI guidelines the operators have to built a capacity under which the new subscribers have to be verified thrice before activating the SIM. And also the subscriber has to get himself/herself verified by calling a particular number assigned to each operator for verification. This halted the whole of the activation, it did good by reducing the SAC of the operators and forgery by retailers. But this also stopped those customers who want a new SIM for genuine purpose.
Along with all these blows and blues the TRAI has also asked the operators to churn out those SIMs which are obtained by individuals and is more than 5 connections. The connections were not significant in number but it is also a hit on number of subscribers giving money to the operator. These all blues had majorly impacted the Bottomline and uprooted the topline of the operators. Which means that the limited players with in a limit of subscribers with tight scruitny of acquisition and high churn percentage have to live of there on. With huge money already taken by government in Additional spectrums, 3G Licenses and now renewal in license. Has lead operators to increase the SMS, Voice Call and Data Charges across all circles. It should be welcomed and the wrong doings of few of the operators has actually threatened the vary existence of Telecom as an industry itself. I hope with this post non telecom industry aware readers will love the increase of prices and the reasons are as follows:-
1. You are a priced possession of any operator because options and opportunities to churn out are easily available and to get a subscriber is like winning Everest.
2. Focus is on services and network quality as the consumers only trouble are these two.
3. VAS Deductions are no more easy money as awareness is increasing in between subscribers so operators don't want TRAI stick on such small issues.
The improved network quality, improving customer service and options for Port in and port out is going to drive this industry and the next benchmarking will now be done by increase in postpaid customers. The customer I don't think is not going to think about paying more for all these things. Mobile is no more to make and receive calls it is an important part of life and now a bit costlier one. How you feel the increase in price has hurted or you feel benefited? Do share your views via comments. If you liked this article share it on Facebook and Twitter.
Tele-Columnist!