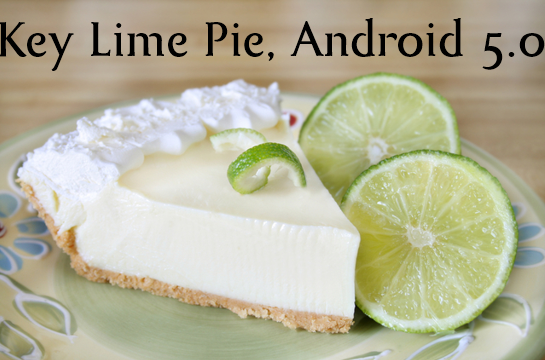 Android 5.0 Key Lime Pie is an all new Android OS in making by Google and is ready to launch for global release by May 2013 in Google IO event. Android 5.0 is slated to come with Google Nexus 5 which is from now on at least as per rumors may be from the house of LG Electronics. After Jellybean 4.2 firmware, directly Android version will jump-start to Android 5.0 which is baptized as Key Lime Pie.
Key Lime Pie Android 5.0 OS hooked to optimize battery life which is a major concern for most of Android Smartphones and it will address key issues like frequent updates as Google is trying hard to come up with something called as Silent update where in user intervention in updating device is nullified. Also, FM Radio which still couldn't make its way in NEXUS 4 might get placed in the new Nexus 5 along with LTE Capability which will be added in the NEXUS 5.
In terms of the OS feature, it is expected that the user interface will get a face lift and some new features will be added to compete with Iconic Direct Call, Smart Scroll etc. Additionally File explorer will be added in the new OS Android 5.0 which still crawling its way into list of Android firmwares. Adding to the list of deserts, this Android 5.0 Key Lime Pie will be a true successor of all other of its former Milder Successful versions.
Google Babble which will be an interesting utility when it comes to unified messaging will be an add on in this OS. This firmware will support all major popular smartphones like Galaxy S4, Note 2, Xperia Z, HTC One and LG Nexus 4 but for other devices we need to wait for the confirmation from other handset manufacturers.
Tele-Columnist!