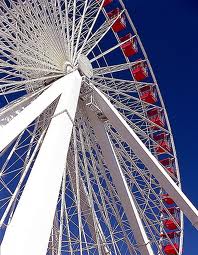 In Search Engine Optimization World a good term was coined in a period between 2005-2010 called as link wheeling. This SEO strategy is a bit difficult and requires time and effort to build upon but any of the Google update now or in future is going to put bad eye on this strategy. The Logic is simple but is very complex but if you are an expert in link building the avenues are no lesser. We are going to refresh the logic of link building with this post and how this White hat SEO is going to help you get good traffic rank in Google. Below is the detailed description of the Link wheeling read through and let me know your feedback post using it if you have not implemented it. Or if you are using it already share your experience with this technique and share your success story with us. Moving back to the topic in hand Link Wheeling. As per the book definition goes like this Link wheel is the wheel of cycle interlinking. These hyperlinks spoke wheels are experts in building backlinks to improve Traffic Ranking and page ranking. For newbies a Link wheel is like creating a web of links in between multiple sites.
The problem with most link wheels is that bloggers overdo it and try to mislead search Engine by writing unworthy content and expect Search Engine reward it, but it never happens. An SEO Link Wheel just one of many promotional strategies used in internet marketing and search engine optimization as a way to drive visitors to websites. Another definition says that Link wheels are basically created with a series of backlinks, which are effectively placed on various websites that link to another. It entails building links from one site and get it connected or flow to another site which would finally link to a targeted website requiring promotion.
There are Two ideologies for this concept:-
1. First concept says that link Site A–>Site B–>Site C–>Site D–>Site E but Site E never links back to Site A as closing the loop will never actually solves the purpose of SEO and is not considered good in the eyes of Search Engine. But one issue with this concept what I observed that if the Chain breaks in between due to one of the site say Site B goes off the whole effort is zeroed where as if it is wheel described below will never face this issue.
2. The Second Concept says that,
Website A gives backlink to Website B
Website B gives backlink to Website C
Website C gives backlink to Website D
Website D gives backlink to Website E
Website E gives backlink to Website A
More Read: Why Not to be a Traditional Blogger
Thus closing this loop creates a wheel and hence called as wheel linking, In this concept Site A is considered the site which you want your efforts to be concentrated on and this is the site which initiates the link and the links curve back to the last site again. Despite this debate good wheel with good contents (called as spokes) is a great SEO strategy, imagine loads of people bookmarking your content, linking to your content, republishing your feeds and all benefits passes on to your sites in equal proportion. And here's is one more benefit, as you're creating links on a set of website you have liberty to build more wheels with the set.
The Third Angle
Aside to these two concepts I prefer mashed structure of my website backlinks as it not only can form a wheel but also makes sure that if any of the website in between goes off. It never affects the whole chain because other sites are equally connected with each other. I put the concept in one more glass and in this my concept the site in focus is called as hub and other supporting sites are called as spoke. If You want the high PR (or high authority) Web 2.0 sites to be your hubs, then lesser sites to be spokes to them and around them.
Tele-Columnist!