In the last section of Pillars of Marketing Concept we identified the target market, Customer needs and built products around it. Now this post is going to move ahead from building the product and will identify more pillars of Marketing Concept. And with these new pillars we will place over product in the market and will make it successful. If you ask me how this post is going to be beneficial I will say it in this way "last time we built 3 Pillars for our product in this post we will build other three pillars. Which will build the strong foundation of our product in the market and hence will make product Market Leader.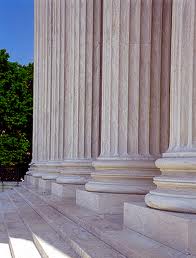 So this time we will learn how to make our product king of the market, for making a king it requires all the loose ends tied and with this post I am sure all loose ties will tighten up. Below are the remaining pillars of marketing concept:-
1. Distribution System:- This system connects your product with the local market and hence makes sure your product is locally visible and available. Addition to this distribution channels should be assigned the additional responsibility of branding as it not only brings local flavour to your campaigns and also saves manpower. On profit sharing model the distribution channels will identify the best visible medium in the locality and with the assigned budget they have to reap best benefits out of it. Distribution channel along with local branding can make the best output with least resources invested for marketing your product.
2. End point Sales management:- Usually companies focus on cluttering the products at the 1st point (The distribution partner warehouse) or the 2nd Point(The retail point of sales). And forgets the pain of making your product sold to the customer. The End consumer is not these sales points but the end user i.e. customer. So programs to make End sales point sale more and more should be emphasized. Cluttering can help for a quarter or may be a half year but once it reaches it end limit the product will be either junked by the end point as loss. Or the distribution point as bad debt. Considering debt understanding between distribution and sales point. Which means programs to enhance sales skill of the retailers as well as help in selling products like additional temporary manpower to share the sales load at the retail point. These efforts not only brings more sales also builds loyal retailer base our your strong distribution channel. Both pillars are internally strengthening each other.
3. Surprise Factor:- This factor always works and brings lots of smiles and enthusiasm in between sales, marketing, channel and distribution force. The reach of incentive as well as profit sharing schemes could be reached to your retail points as well. The schemes should be surprise the retailer as the preplanned schemes usually makes inflated sales which later deflates which is fordge sales. Also the point of surprise keeps the enthusiasm in between your field staff.
Along side to these pillars which can build a strong relationship with the sales point and the whole supply chain requires lot of planning and should be monitored for loop holes. That is why there is one designation which is generated in big companies and sometimes a whole department is deputed for engagement called as Channel Engagement Team. It is important to identify customer promote them the products but your products supply enthusiasm of channel and sales force makes the whole circle complete and perfect. And golden-rules-for-beginner-blogger.html" title="11 Golden Rules for Beginner Blogger" target="_blank">perfect strategy is the main reason behind every successful company.
Concepts are built on theory but the implementation is required on ground, the ground reality is different for different markets. But if company its stake holders are giving every possible effort to make sure 100% compliance of above said factors the success is not far ahead in the future.
What is your company's Marketing Concepts? How you built pillars of success for your company?
Share your thoughts in the comments below and if you loved this post share it on twitter.
More read:-
Visualize Marketing Strategy
Email Marketing Vs Social Media Marketing
Tele-Columnist!