Pepsi was Number 1 soda company in Thailand, number 2 was coke. Market share of Pepsi was at around 48% and coke sits at the second position with 42% Market Share. This situation was stagnant for many years. In the Year 2012 Pepsico unable to renew a Retail Distribution contract due to mutual difference. Suddenly distributor removed Pepsi from its shelves. Now the next Big Question is has Coke replaced Pepsi in these shelves?
Answer is NO in place of Pepsi was placed "Est" a Pepsi look alike brand. Bu end of the year it is impossible to find Pepsi in whole of Thailand. The current standing of market share is as follows:-
1. Coke
2. Est
3. Big Cola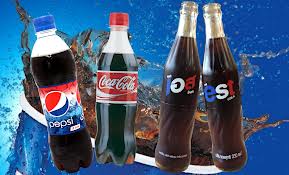 Pepsi is nowhere now in Thailand after loosing its number position and Est is expected to solidify number 2 position by this year end. Story ends here but what is the Business Learning behind this story?
Business Learning:-
1. Buyout the Retail Distribution once the Business has widened
2. Keep an Eye on Small players rising as competition thus they should not utilize big players rivalry.
3. If you have outsourced Distribution in the Initial days, Keep it distributed into several Zones. This ensures that a single distributor will not blackout your product from the complete market due one or another issue.
4. Always have friends in competition incase despite above three your products get blacked out you can use supply chain management of the competition(Ofcourse paying for it) till you recover from it. Same thing we have seen in case of Heavy rains in Bombay disrupted complete network of Airtel, Vodafone served the customers of Airtel at this point of time, till the time Airtel network is under maintenance.
These Cross Partnerships and Retail Chain management tactics can save you from such debacle.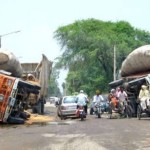 If we see another Retail management way is learning from Amul. Amul which is Largest Milk Cooperative in India, never sells products only through Retail. They have there Parlours, Retail Shops. Which can incase of any emergency wont let Amul's Product go Black out from Market. Another way to handle such crisis is by promoting your product extensively. This makes consumers asking more for your product and hence Retail points have to be in pressure and make Pepsi Comeback in shelves.
"Every Obstacle is a Learning"
Tele-Columnist!