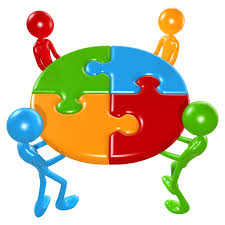 Marketing starts from the market as we all are aware of but are we aware of Pillars which makes Marketing stand off. I choose this topic of discussion because these pillars are the base on which any marketer think of launching the products and services. So here we go with these bases and importance in marketing perspective:-
A. Target Markets:- First thing is market so if you know your target segment and hence you can focus on the strategies to make reach of your product to the segment. Now how to understand the Target market:-
1. By Market Study Agencies which survey people directly/indirectly to understand their needs, expectations and the money they can burn to get the needs fulfilled.

2. By following Existing Players the market segments they target and strategies they follow to enhance penetration in the segment.

3. Direct approach in this approach the company directly reach the market to understand the pulse of people and hence work upon it accordingly.
B. Understanding Customer Needs:-  The understanding is possible if you have your target segment of customers ready and you know how much potential this particular segment has. I give you an example Maggi is a big brand in India and we are aware that they are the lone player and in fact King in 2 minutes noodle category under the flagship of Nestle. The strategy thinkers of the company understood that to diverse the product the next segment is the spice segment but spice segment is again hoarded by MDH, Kitchen King, Goldy, Everest and list is long. So they brought up the concept that their Spice is not to be used while cooking but post cooking pre serving. Hence they shoed off from competing with original competition of spice in Indian market and developed a new market for themselves.
C. Creating products to satisfy the customer needs:-  Now this is quiet really important you have done the segmentation and understood the customer needs but is unable to satisfy them is a problem. Like for example in the same Maggi Case we are aware that Top Ramen is also a big player in noodle segment but they were unable to find place in the market because if the customer is unable to find your product satisfactory if you sell them cheap then also he wont purchase. I give another example at this point LML and Bajaj was a big brand in Scooters sometimes back in India but Hero group which were cycle manufacturer that time brought the revolution in the market by bringing in the bikes. The whole category of customers which used to wait for Bajaj scooters for 6months-1 year now get the bike instantly and ultimately the Bajaj has also to give makeover and hence they move into making bikes and LML stumbled upon and now no more in the market hence understanding the customer needs is really important so you have three choices either to be Hero or Bajaj or LML.
Now these are the pillars which I feel the marketing stands on do you feel that these pillars best describes the Marketing and are they really the pillars or you want to add up something to enrich this post. Awaiting your comments in the box below this post.  You can also take a look at my other posts on Topics of similar Interest:-
If you liked this post do subscribe via email so you don't loose any happenings of this Blog. Also You can drop me a feedback or suggestion on my Email mohit@telecolumnist.com.
Tele-Columnist!
Incoming search terms:
Pillars of marketing concept
what is the main pillar of marketing concept