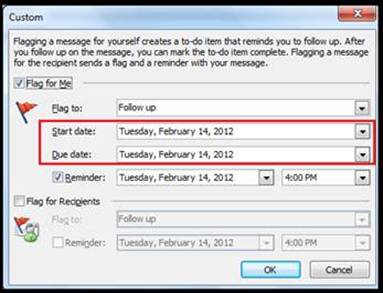 You need responses to an e-mail message that you are about to send. To remind your recipients to respond, you can use a flag to send a reminder with your message.
Flag a Message for Recipients to Follow-up

On the Message tab, in the Tags group, click Follow Up.
Click Add Reminder.

Select the Flag for Me check box, and if you want a pop up, the Reminder check box.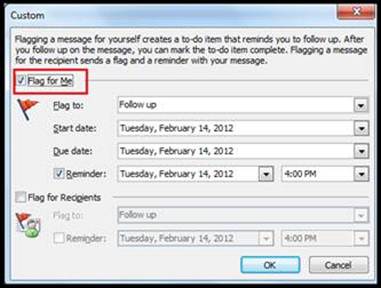 You can specify a Start date and a Due date for yourself.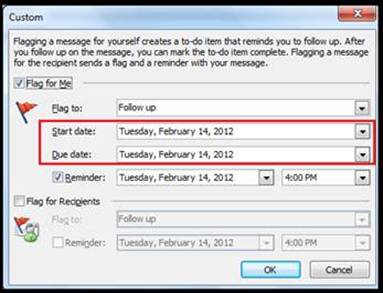 Select the Flag for Recipients, if you want and the Reminder check box to pop up for mail recipients.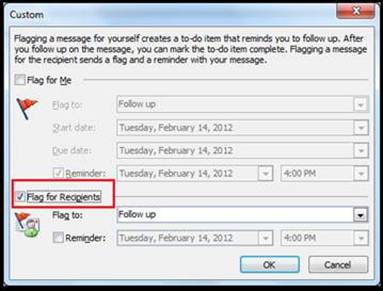 If either the Reminder check box for Flag for Me or the Flag for Recipients is selected, specify a time for a reminder to be activated.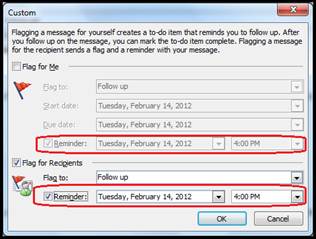 Click OK.
Note: Received flagged e-mail messages are not automatically added to Tasks, the To-Do Bar, or the Daily Task List. If a reminder is included, the reminder alert activates at the specified time.
Tele-Columnist!