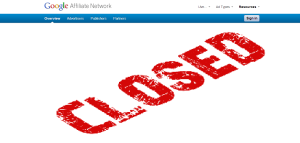 Under a shocking revelation in a one mailer from Google announced that it is going to retire the Google Affiliate Network in 31st July 2013. This bolt from the blue is for those publishers who are making a living out of Affiliate advertising till now. Below is the excerpt of the mailer from Google. There are quiet many things which are shocking but first go through the below mail which left many publishers and affiliates face like below image.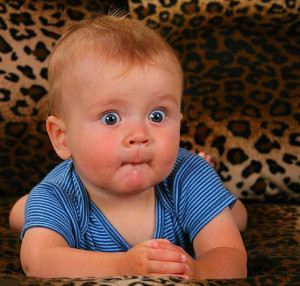 An update on Google Affiliate Network
Important updates for Google Affiliate Network publishers and advertisers
Our goal with Google Affiliate Network has been to help advertisers and publishers improve their performance across the affiliate ecosystem. Cost-per-action (CPA) marketing has rapidly evolved in the last few years, and we constantly evaluate our products to ensure that we're focused on the services that will have the biggest impact for our advertisers and publishers. To that end, we've made the difficult decision to retire the Google Affiliate Network and focus on other products that are driving great results for clients.
Publishers can continue to earn revenue through the AdSense network. And marketers can take advantage of other CPA-oriented Google tools like Product Listing Ads, remarketing and Conversion Optimizer to drive valuable online sales and conversions. These areas are growing rapidly and we continue to invest significantly in them.
We'll continue to support our customers as we wind down the product over the next few months. While we will no longer be adding new product functionality, we will maintain the platform during the transition period. We plan to disable publisher relationships from advertiser programs on July 31, 2013. Publisher payments will be disbursed for network activity generated through this date. We will continue to make certain functionality available through October 31, 2013 for retrieving reports, reconciling orders, and processing payments.
A huge thanks to all our advertisers, publishers and the team that has worked tirelessly on Google Affiliate Network over the past few years. We look forward to helping you grow your business in the future.
If you have any questions, please contact us.
Sincerely,
The Google Affiliate Network Team

Below are the Shockers:-
Shocker #1. No Pre-intimation no discussion not a single discussion forum quotes Google Affiliate Network is Closing.
Shocker #2 No Press release even the biggest Breaking News gimmucks left blushing with this Google's decision.
Shocker #3 Short Notice Date is almost nearing, it is 31st July.
Shocker #4 Detailed Reason for closure yet to be revealed by Google.
As per Wikipedia Affiliate business is acquired by Google from Doubleclick including Performics for $3.1 Billion in April 2007. And in April 2013 (6 Years of Google Flagship). However later on the Search Engine marketing and Optimization was acquired by Publicis. As per few historians Google affiliate network is closed second time in the history (First in 2008) and second its now. Big markets like US and UK may have a smaller jolt as compared to other markets where Google has huge affiliate market share.
As per market research agencies in homeground US GAN was at struggling number three after Linkshare and commissionjuntion. Whereas in UK GAN was trying to find its foothold as UK market is very competitive. But the biggest challenge with this closure will be in front of UK advertisers where GAN used to provide service in cheapest fees. The hoards of Publisher and the marketers are surely going to crack upon Linkshare and commissionjunction and other affiliate networks finding GAN alternative.
But closure of GAN will have fore sure long time implications on affiliate advertising.
Tele-Columnist!