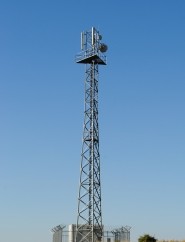 In this Era of Telecom Revolution we can see the Hype in social networking, Media, in
Blogs
, Online Media Various discussion forums. Doesn't it seems like the similar hype which was created by Information Technology once upon a time fallen off like a old tree falls due to shallowness of its roots. There was a time when the progress happens across globe courtesy silicon valley. And hence sector and its staffers were considered people not from Earth but from some other universe. What I mean to say here is the progress which was recorded by IT in the era of 90s-Early 2000 had a limited boundary and due to this limited growth it falls apart but  Telecom sector has its roots deep into a common man needs.Telecom was slow in growth but picked up pace and even taking rest for a while and then again running. This consistency surely will fill the roots of the growth tree and strong winds of change will not be able to uproot this tree. The Growth and the rise sinusoidal waves is going to make telecom sector strong  internally to be ready to bear shackles of any financial or sect-oral crisis and withstand it.
Many shackles happened in this period but this
industry
came out of it. Many more exams are yet to be cleared but still this industry is going to be a bread butter for next many years to come. We know that the Telecom Industry is growing in such a pace that after some heavy industries it is going to be the major recruit of India's 100 Billion Population. Some industries which are silently being flourished by these Telecom Companies are Diesel Generator Manufacturing, Manpower Supply Agencies, Security Agencies. These are the sectors which are manpower driven making sure that distribution of money is homogeneous. Telcos have the biggest advantage that the Indian People working for Indian Companies and serving Indians so no foreign intervention and dollar involved hence this industry was safe during the 2008-09 slumps which had led to the fall of multiple banks in Europe and America. Which proves the might of this industry.To support my above statements I want to share few facts and figures to understand how this industry is doing in India and Abroad and we compare the performance of IT sector for more understanding.Global Telecom Revenue 2010:- $1.9 Trillion (4% growth)
Global ITES Revenue 2010:- ITES- $793 Billion(3% Growth)India Telecom Revenue 2010:- $56.5 Billion (7% Growth)
India ITES Revenue 2010:- $84 Billion (~18% Growth)
Add caption
Unfortunately
unable to find the exact figures for Complete IT as
Sector
. Now a big question if the global industry is tumbling and tossing in case of ITES we can see here these figures are after the three consecutive YOY(Year on Year) degrowth how you can rely on India only to carry the complete global economy of IT on its shoulder. Whereas in case of Telecom the growth is coming from those pockets (like Africa, India, China) which missed the bus of economic growth in early 19th Century.
Hence I conclude this post with a food for thought for you do you think it is right to say that Telecom as Industry has given growth to masses (a common man) or is it same like the old IT story where the behemoths of certain People fell heavier than Combined Efforts of a Country as a whole.
Tele-Columnist!