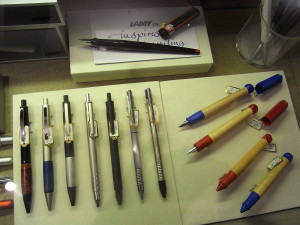 As a blogger you have to generate user oriented contents and you get your content compared with other contents of the web. And with 200 various algorithms the post will have to fight its way through the competition of search Engine. Now if this content when passes through the users eyes the need is the first thing in the mind of a reader. So when you are posting in content in the web and hence this content when passes through the tough filters of expectations and requirements of users and 200 parameters of Search Engine. You need some tools to improve your performance in front of readers as well the Search Engine, as both of them are important I am going to present those tools which neither hurts the need and expectation of readers nor the parameters of Search Engine. It is a tight rope but this is how Bloggers work:-
1. Google Trends – Most popular in between bloggers and the normal marketers as they get to know what people are searching for. With its help you can understand what readers are looking for. And thus present solution to the problems and easily reach the top of search Engine ranking.
2. Google AdWords – The basic usage of this tool is build and analyze the paid campaign but its keyword traffic estimation feature helps webmasters know which keywords they can use to target the audience with the least competition. This is a great tool and is helping since long bloggers to target keywords with high popularity, high CPC and low competition.
3. Market Samurai – Another keyword tool with suggestions on SEO and potential keywords and modifying the keywords to trick and get best traffic out of the search engine.
4. Q&A Sites – Sites like Yahoo Answers and Ask.com are the vital source of what people are looking for and if you can give solutions to the problems of the readers. You are able to help in many problems in this way.
5. Yahoo! – To hunt hot and trending topics from the web and to find major audiences behind these topics and hence target the audience as per your niche.
6. Topsy – This is meant for those who rely on the topics trending on Social networking it is a different theory as per the new blogging scenario but has helped many become popular bloggers of the niche.
7. Touchgraph – This tool is used to find and research the places or say region which are looking for content you are putting thoughts on and hence you can make adjustments to the topic as per your target region or countries and to republish the content as per the demand.
8. GDocs headline generator – This is for getting you more and more guest posts ideas and thus helps you go out of your website and target prominent bloggers to publish your content.
9. Copyscape – This tool helps you in identifying plagiarism with your content or of any other site in question. It is in use to individually look for contents in a post is not over inspired to the level of plagiarism and hence you can change the content if observed.
10. IFTTT – If this than that helps to get the conversion tracked and hunts for the latest happenings on the web and thus alert you via email/sms, you can read the IFTTT review in here.
11. Dustball – Plagiarism checker tool which is easier and free in use has its old version online but it is good enough to find people who are borrowing your content without informing you.
12. Grammarly.com – Helps identifying grammar mistakes to make your content relatively better to read for the native English readers. Nice and neat usage makes it a popular tool in between 7 Lac+ Users and counting.
13. wordsmyth.net – Nice reverse dictionary site which helps you in finding better words in your content. This functionality is yet unchallenged by any other tool.
14. polishmywriting.com – Gives suggestions on your writing skills and really helps polish writing skills. It is a must for a webmaster to be clear in thoughts and conveying the right message to the audience through his words. So this tool is a recommended tool for aspiring writers.
15. coolestwords.com – You can develop the style of writing as per the decade events you are talking about. Aside to this it is another grammar checking tool to increase your reach to English as a language.  It is very similar to the grammar checking tool of WordPress.
How you liked these tools share how they helped you write better articles on the web? Share your secrets of How you write fantastic posts drop in your comment here. If you liked the article share it on Facebook and Twitter. Looking ahead to connect with you and good luck for writing Fantastic posts.