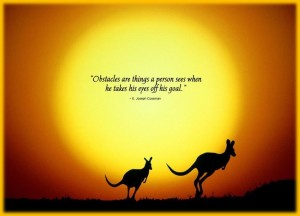 Sometimes while browsing various Blogs I observe few are doing common mistakes but these mistakes are those which I learned over a period of time. So this post is dedicated to all those who are dedicating day in day out making there Blog sites a success by contextual marketing, Content submission, Forum posting, Guest posting, Social Networking etc etc etc. But sometimes we as bloggers see outward thinking and ignore inward thinking. Outward here means the above steps I mentioned and Inward thinking is everything about your blog. So here are the Top 10 Recommendations for your Blog:-
1. Favicon Image- This image is small but has a larger impact over audience, SEO and your Website as brand. Favicon Uploaders are available in your thesis theme.
2. About Page–
Your audience knows only words but how can they believe it is a robot or a human behind your blog. About is your personal page where you introduce to your audience and few aspects of your life.
3. Privacy Policy
Important as it makes your audience know of what your website is all about and what data you can collect from them for data analysis.
4. Own Hosted Domain
I am not against Blogspot and wordpress.com domains there are many of them like this one which I admire a lot. But if you want to stay for long and stay ahead with many of those bloggers who are similarly talented I recommend to register your domain and own a website hosting. Because the hosting solutions lets you get rid of website up time and migration worries and able staff help in solving issues.
5. Hundred's of Social bookmarking buttons- I recommend you to put only few bookmarking buttons because all these buttons either make your reader get irritated or frustrated finding his social button to share your content. Either he dumps the idea of sharing your content or leave returning back to your website. You can analyse which social bookmarking buttons by watching Google Analytics which social sites are driving traffic towards your blog.
6. Social Follow me Popup- With my experience I have observed that post I removed my social pop up buttons bounce rate of my website reduced by 30%. You may have read many recommendations from many bloggers to put social pop up to increase your fan base. But if you visit top websites of the world you will see none of them using social follow me popup.
7. Email Subscription Box- Do put Email subscription box in your website. Ideal location in my view is at bottom of your post. As reader has read your post and he is confident in your writing. Before he slips out you can ask him to get email alerts and probably turning a casual visitor to a Email Subscriber. You can also put the subscription link at the top right hand side of your website.
8. SEO- Few things are important, you need not be a SEO master for this. Just remember three things before you start writing your post. A. Google Webmaster Tool B. Google Trends C. Google Adwords
I am not going to teach you anything about these tools as sufficient content is available online on How to work with these tools.
9. Blogroll- It used to work for blogs before google updates but now it has went out of relevance and seams a bit of over marketing your comment. Avoid using it.
10. Improper ads- This brings very negative image of your site in minds of a reader. A perfect content with poor ad management spoils the whole idea of monetizing your blog. Always stay in touch with ads placement team if you irrelevant ads on your website.
These top 10 recommendations for your blog I am sure will build up your website's brand image and establish authenticity as an author. If you feel anything else which you want to add up let me know by your comments.
Tele-Columnist!