According to Alexa Top 10 websites which made Huge Impact in the heart of Netizens is the talk about in this post. The most visited top 10 honchos are as follows:-

1.
Facebook:-
Undoubtedly the most visited website on the web, social networking a initiator which can bring many revolutionary web on the streets of the world. Facebook is the place where people are just not hanging out. But they can raise voice online and offline for the wrong doings of the society.
A social utility that connects people, to keep up with friends, upload photos, share links and videos.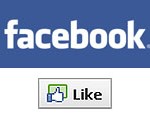 2. Google:- the king of Internet is here on the second place. The strong backing of search engine, google+, analytics etc etc makes google on hold of this place despite strong winds of Facebook.

3. Youtube:- The Site which revolutionized the way the video is shared online. Google gave the platform on which videos are shared and sooner later they made it trendy to share thoughts online.
4. Yahoo!:- Yahoo the old Google of the web, yahoo a fanatic search engine and mail servers sits on number 4 spot.
5. Baidu:- Google of China, A Search engine with simple and experience sits at prestigious number 5 Spot.
6. Wikipedia:- The Dictionary, the diary of the web capture 6th place. Wikipedia is here due to I think many reasons but primarily the links. It is the world number 1 site in terms of its cooperative organizational structure. It is not only an achievement but a salute to efforts of many thousand members who commit day in day out in keeping this website clean and unbiased. Uncompromising Quality is another point behind success.
7. Windows Live:- Windows the Operating system of 90% computers on earth, mother company Microsoft has another feather in its crown as number 1 hardware company listed on web. I want to mention not many but a single product of live-The Live Writer which has changed life of blogging Industry. Thank you live team for such a great product.
8. QQ:- Another chinese website capturing the top slot. The QQ is an instant messaging service portal in china, abbreviated as number 8 in top 10 site list. A Product from tencent holding dedicated to build multi operating systen interfaced social chatting software portal.Surprisingly overtook Yahoo and Gmail messengers as number 1 messenger of the world in terms of users.
9. Amazon:- The affiliate marketers and biggest online shopping mall sits at penultimate spot. Despite many local and international competition on the web able to manage the 9th spot. Amazon is popular due to ebooks users of ipad, iphone and similar apple platformed mobile users.
10. Twitter:- We started the discussion with social networking site and ending with it. Few years back no one will have ever imagined that social networking can surpass the Search Engine Honchos. Twitter despite many challenges gaining popularity with Facebook loosing its shine. I am sure twitter is the next big social networking site on the web.