This question is a night mare of many telecom experts, but the answer is usually a vague response. I am with this post want to give some relief to those who wants to troubleshoot this daunting issue.
If you want to understand What is ASR and CSSR, you can go through here. ASR as we are all aware of is Answer to Seizure Ratio and is one of the core KPIs of a network so if it falls it is a red signal for network quality.
Similarly another important KPI(Key performance Indicator) is CSSR (Call Setup Success Ratio) is important indicator of health of network.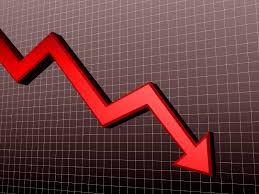 Why ASR and CSSR Fall?

The Important to note is these parameters usually never drops of its own. Before proceeding ahead with the troubleshooting part. Please ask following questions :-
A. Is there any new node introduced into the network?
B. Is there any planned outage on any of the entities associated with the node in question?
C. If any software or hardware upgrade on the node is implemented?
D. Is there any fluctuation in any of the network entities?
E. Has any addition or deletion of E1s happened within the network?
F. Is there any change in Signalling point code of any of the network?
G. If any change of routing done recently on node in question?
H. Is there any hardware or software alarm in node?
I. Is there any modification of transmission path or a new standby or primary path added in between entities?
If the answer to any of the questions mentioned above is yes please isolate the new node/new E1/new entity or new transmission path to make sure if the ASR/CSSR improves. You can cross check TG wise ASR and CSSR of a week in compared to current week to understand if any fall in any of the path.
Call Routing and fluctuation in the network is another big cause of such issue. Hope your many nights will be spared with these questions if asked before starting troubleshooting. The possibilities of issues may be much more but still these prima facie questions will help you fix the issue.
Tele-Columnist!