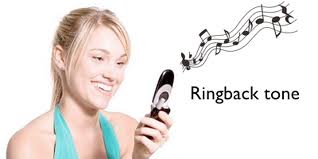 This is Important both in perspective of Telcom companies selling Value Added products and earning revenues and for consumers who are using these services. These services which are now somewhere heart of whole Value Added Service revenue of a telecom operator will be heart breaking and how these products are making ways for new products to venture with in future. For the newbies i want to brief what is VAS all about.
Value Added services are those services are those services which consumers opts to entertain itself. It is add on service over Voice Calls for which customer pays for. Value Added Service includes SMS/Data-Internet 2G, 3G and 4G/ Caller tune/MCI/Blah,Blah,Blah. The list is long hope you understood the meaning. Now lets come to the point:-
The Products which are going to loose its shine are as follows:-
1. Caller Tune
2. SMS
3. Voice Chatting Service
These products are going to be lost as the Caller tune is no more popular among customer and sooner or later tailor made caller tunes, name tunes will replace it. Latest music is available with every one and hence people are more interested in either greeting callers in there own voice or with there names or wishing them on occassions like Holi, Diwali, Ramzan Etc or going to be more interested in listening songs of there own choice while calling anyone with RRBT. The current price of caller tune is also a put off. Although it now contributes 30% of VAS revenue still will vanish soon in the coming future and be replaced with above said modified versions of it.
SMS is always a target may be its advent of facebook, twitter like social sites or it is whats app and BBM. The slow down in this revenue vertical of VAS has already started and it is a matter of few months or a year when SMS will be obsolete.Additionally undue Regulatory pressure on this set of service will make operators pay heavily.
Voice Chat service alternatively marketed as "mujhse baate karo", "Haseen Dost Banao", "Talk with Cute Girls of the town" is a service which build fortunes for the VAS Portfolio managers. But last few months brought lots of mis fortune to this service. Considering this service as adult service even TRAI has build some directives for this set of services and promotion modes and guidelines to be followed through for operators to follow.
Despite these downfalls many bright products have actually shone up. Products like Celebrity chat is going to replace Semi-Adult Voice Chat Service. CRBT will be replaced by RRBT, Name tunes and Own a caller tune products. SMS will be replaced by What's app, BBM, Handset Inbuilt messenger apps will replace SMS.
Keeping these replacements aside these products will continue to shine as usual:-
1. Contests
2. Cricket Score Update Products
3. 2G and 3G
Tele-Columnist!