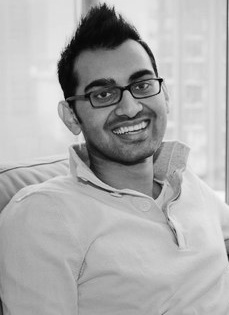 Neil Patel founder of KISSmetrics and iconic Crazy Egg has come up with once a life time opportunity for those online Entrepreneurs. who wants to crack the code of Online Success. It is just not a normal webinar where only the speaker speaks but also will be an interactive sessions. Along with people online people can also attend through Mobile Phone.
Webinar scheduled on 07th Feb 2013 between 10 AM to 11 AM PST, the topic of discussion is How I Grew The KISSmetrics Blog From 0 to 350,000 Readers a Month. Neil is going to talk about how he made his Blog grew from 0 Visitors to 350,000 Visitors a Month. The aim of webinar for a listener should be very clear it is to learn something new out of this webinar. It may or may not change life of your online property but for sure this learning if followed generously will surely increment visitors by 5 Fold. Small achievements slowly will make your blog grow over a period. Best part is a speaker like Neil is ready to deliver the webinar without any charges. The attendance is free of charge and hence I recommend Blog owner this Webinar is a not to be missed opportunity.
Mark your date 07th Feb and if you had missed going through the subscription link you can click here and make the best of this opportunity. The other goals which can be accomplished through this Webinar is how to meet success and this learning is not for replicating it cut to cut in your business. But how thinking out of the box changes life and to drive your own mind to come out with a new and different ideas of success and to make your own story. Never know tomorrow similar webinars of mine or yours is getting published in some other tech post and is discusses widely on the web.
I subscribed did you Subscribe to this Webinar?
Tele-Columnist!