Diary of a Blog? You must have struck in what this post talks about but I am going to prove how this method has in fact managed me more and also saved a lot of my time in brain storming the contents for my post. This diary will be an offline copy of what are you talking about in web and what you are going to talk about in future. This helps you keep all your categories, tags and topics in line and thus your post seams more ordered and streamlined. Now How to maintain a Blog diary and What this Blog diary contains are the questions I am going to answer ahead in this post and I leave the best use of it upon you.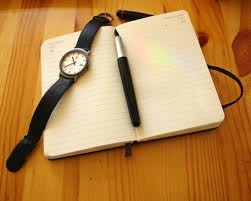 How to maintain a Blog Diary?
When you are into blogging business you read huge amount of data online and you decide to write a topic of your choice and what you can talk best about. When you daily read something before writing a post it is like digging a Well to get rid of fire. I am not criticizing the habit of reading but I want to put in a fact in front of you that when you research daily to write a post you are placing Fresh but a Low Quality Content and as a reader I can compromise on the freshness of the content but I want to read a Good Quality Content. I hope most of your audience resonates it and if you are writing online your target is both audience and search engine,so as to keep both of them happy. You need to write quality stuff but that needs time hence you are behind in generating content on time but whatever you are delivering is quality and fulfills the need of your readers online. To get rid of this daily pain of reading daily brain storming and writing I prefer to maintain a diary of my blog which enlist the list of atleast 100 ideas which I am going to talk about in coming month or two if you have a higher frequency of posting  you can opt in to increase the number of ideas. Read about the ideas and brain storm about them at the same moment for delivering the content in my blogsite. When I am done I put in a title of those 100 ideas and save it in draft of my blog. I want to place in an important note in here that please never go beyond a month or two planning your posts as it affects the relevance of your post on time. So if you are talking about say a XYZ Affair in tech world after 10-15 Days you are surely going to compete with 100 other posts but your content will be mature enough to beat them all and appear number 1 in search result. The reason is simple all of those 100 other posts were immediately posted on blog and forum sites across the web. Which had either not matured research or have missing in with vital stats or content presentation due to haste in publishing the content. Whereas your content which came in a bit late is now placed at number 1 spot of the search result because you have researched well thus vital statistics are correct and to the point and as you have taken time to deliver the content your presentation is ordered. Thus your readers and search engine both happy placing your post at the top and hitting them on social sites and across the web.
Benefit of maintaining this diary is you are more relaxed and not in a fire fighting mode to publish your content everday even you can pre-schedule your posts to appear on web.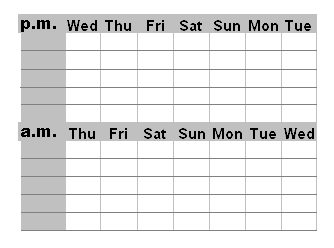 What this Blog Diary contains?
This diary should have the descriptive 2 liners for every post which you are going to publish and you take a day or two to do this exercise of planning 100-200 posts for coming month or two. Now with these two lines you can regain the whole idea of your blog post whenever you want to publish the post. I am not recommending you to pen down each and every post in this diary word by word as it is time taking and it is not worth an effort to work upon. Only 2 liners are sufficient to make you write a good title to the post but also able to recollect what you researched about the topic. The 2 liners should be put in after you well thought of it and should be like a sticky note or a jump pad which you can convert into a descriptive post. I am also recommending these 2 liners as you have to read 100-200 ideas and it is not possible to remember word by word of what where you researched from hence your these 2 liners will help you draft a Fantastic Post title but also will help you recall the topic that you are going to talk about.
Blog diary streamlines your blog and this streamlining also helps you maintain the niche of the blog and also fulfills all the corners of your categories and tags thus making it a full package of solutions offered to readers of the said niche. Once you have exhausted the whole list of 100-200 post sit for another 1-2 day and pen down the next 100 posts. Thus you never get into writer's block and also you can put in between the newer contents which are trending. So you have a mixture of evergreen content and the trending topics of the web.
Share your experience post implementing this technique and share your valuable feedback. If you are already practicing share feedback and your experience to enrich other readers knowledge in working on this planned way of blogging.
Tele-Columnist!