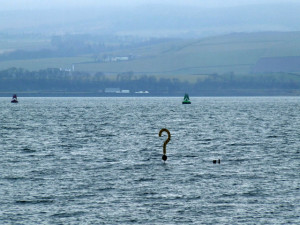 This question is a nightmare for many webmasters Why Website is missing potential Traffic. But solutions are less but are to be tested and you know the unique feature is that every solution gives different results for different sites. So here I am going to talk only about those which are tested by myself and recommended by many established bloggers on earth. But before we move on to looking at the reasons and the solutions to it I want you to ask few questions with yourself and we will have a check later on this post.
Questions to Ask
1. How old your website is?
2. How is the quality of the content. Have you ever been reported on any search Engine?
3. What is your DMOZ Directory listing status?
4. Do you check your onpage SEO?
5. Are you active on social sites promoting your blog?
Now lets move to the things which are missing hence your blog is stuck in no where:-
1. Consistency in writing
Be consistent with the number of posts you are offering to readers everyday. Your post is like appetite to loyal readers you cannot offer a 5 times a day meal and keep them hungry next day. Next target post you have maintained consistency in number of posts should be the to keep up the time of posting on your blog. Hence you readers are streamlined with the time you are going to push in the post. Good for niche blogs as it doesn't need as and when competition like news blog.
2. Forum posting but one at a time
Focus a particular do follow forum(Do follow forum list, we will talk care in upcoming posts) and make at least hundred-two hundred backlink by posting. Along with backlinking also try to befriend fellow users in such forums. Hence your two targets will be fulfilled finding friends while blogging and backlink from forums. Even in these forums you will find a bunch of ideas for new posts and understanding that what people are looking for now. So you can answer there queries online and offline.
3. Review Posting on Alexa:-
Try to put in reviews for websites of your niche and just like you in terms of traffic. Because people have a tendency to see who wrote first for a blog in place of who wrote the 2003rd review. Try to be in under 10 in terms of review number for a blog. As it will also bring quality traffic to your blog.
4. Planning your posts ahead:-
You should have atleast 100 Post name ideas scheduled in advance so you never fall in trap of writer's block which hinders post consistency. If you need ideas for 100 posts you can visit forums for the bunch of ideas and write them all down. Or visit prominent bloggers and read atleast 20 posts you will find 5 different perspective to their ideas.
5. Comments on Fellow Blog Sites
Never forget to comment on sites which you liked or disliked about something, because no comment is no good for you as well as author as well as other readers. May be your comment can bring a backlink along. I am asking it to keep it on fellow blog sites as usually big blog sites keep comments as no follow but newer ones keep comments as do follow.
There are tons of other ideas for you to work upon but I want you to fix these five at first and later you can work with other issues. Now coming to the questions I asked in the start of the post if answers to the question is No or you are unaware of and wait for the time and keep working on your blog, you have now more work on your Blog other than said 5 recommendations. You can read my Blog and Howto section where you will find many other posts to fix various blogging issues.
More Read:-
How to Write 10 Posts a Day
How to Keep Googlebot hooked on to your Site
11 Reasons you will be successful Blogger
Tele-Columnist!