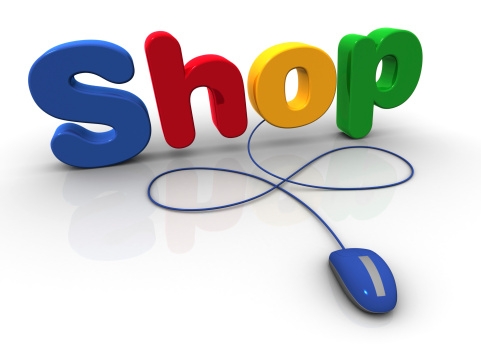 Online shopping is the second best thing which happened on Internet after Google. People love to get the variety of offers at the screen of the laptops and get the product at their doorsteps. The world of online shopping has so much diversified that you can buy from sandals to cars and from toys to motor bikes. Anything which you can think off is available online. And with the advent of sites like Ebay the online shopping world has found its own online shopping king portal. So here we are with the best 5 Online Shopping Apps for Iphone.
Amazon Mobile:-
Amazon.com are actually the leaders in online shopping world since the advent of shopping online. It is still being relied despite stiff competition with many newbies it is a reliable source of online shopping for quality products. The Amazon Mobile app has just brought the benefits and reliability of Amazon.com from your laptop to Iphones. The ease of shopping online and that to with Amazon.com via this app is a fantastic experience. Once you login to your profile made on amazon.com laptop version the app syncs with the Amazon website and all your previous transactions, wish list are transfers to your Iphone. Apart from being free this app has one more awesome feature wherein you can click a products photograph from your iphone and this app will find it for you from Amazon.com on your screen.
Groupon:-
Groupon is made specially for the discount lovers, this free app uses group purchasing which is its core feature to get anything from tooth brush to world tour in right price. This app holds great discount deals for your favorite restaurants, yet the availability is limited but still the deals and discounts are the main pull factors. This app is free so get discounts on Iphone Right Away.
Snaptell:-
Snaptell is one of the most prominent apps for book lovers, if you are in a book store and want to buy you can take a picture of it and snaptell will tell you where you can get most discounts from. Not only for books you can find deals for CD/DVDs and even on vidoe games as well. Unlike other online shopping apps you can see real time product reviews and nearby stores so you can make up your mind as your fellow shoppers talks about the product you buy.
This app can recommend bestsellers per your previous transactions. The search by picture function is fair enough to compensate shaky Barcode scanner.
Redlaser:-
Now we are going to talk about a prominent shopping app in Iphone App store. The barcode scanner which we have seen a bit shaky in other apps works incredibly well with this app. The home screen and the Search organizer works perfectly well as you are comparing prices of your favorite product. Redlaser has multiple tieups with your local as well as online stores. So if you are not so comfortable buying a product online you can walk in to nearby store to buy it.
Goodguide:-
Specialist apps in finding products which are score on environmental aspects, health and the social criteria with other products. As other apps are meant only to save money while you shop Goodguide is there for you take care of your environment yourself and the social aspects of a product. I think best buy is on food products as it helps your find less calorific value options of a product. Barcode scanner is added advantage of this free app. So go online shopping right away.
How you shop online from your mobile phone and what are those apps you want to move around with? Do let us know via your comments.
More Reads:-
Beat the Cold this Winter with Iphone Apps
Beat the Heat this summer with Iphone Apps
Tele-Columnist!
Incoming search terms:
online shopping
shopping online
online shopping images