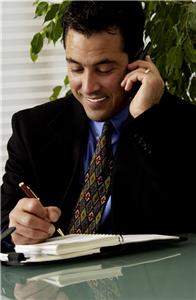 This time I here with an offbeat question but love to right about it as it is the first step to get a Job. Any recruitment process is to first take a telephonic round of interviewee and then proceed ahead for further rounds of Interview. I in this post will talk in detail about Telephonic round of Interviews and will brief about rest of the rounds. So my readers should not get rejected in any rounds of interviews. This Post is from my experience which I acquired over a period of my professional life wherein this round of interview considered and really is most fatal for maximum aspiring candidates.
Why Telephonic Interview called as Killer Round of Interview?
They are called as killer rounds because maximum eliminations happens in this round. As the interviewer are there to select only confident and domain expert people. But it also depends on the mood of the interviewer while interviewing you. SO judge the mood of the interview and present your answers which suits his state of mind (Need a hint of Psychology expertise :)). Coming back to the point what are the tips of Success?
8 Tips to crack Telephonic Interviews:-
A. Judging what Interviewer wants to hear:- Try to judge the answer interviewer is looking for despite it is sometimes may not be the best answer but this is what he wants to listen from the candidate. So respecting his position as of now and requirement of your job answer what he want to listens. But, Important it is not wrong. Twisted facts are ok as an answer but
B. Be Interactive:- don't let the lull air come in the conversation. Let interviewer be comfortable sometimes your hesitation, nervousness gives a bad impression on the interviewer and he becomes reluctant immediately. Remember a reluctant interviewer will never select you.
C. Never Drag a Point:- Don't drag your introduction or any answer because it looses value and Interviewer attention. Once interviewer is distracted it is almost impossible to bring him back. Remain to the point until and unless elaborate only if asked.
D. Display Professional and Personal Intimacy:- 90% chances are there that interviewer is the one whom you are going to report to. So make him feel on a personal front that you are the one he is looking for. This could be done by talking about those things which he responds interested to. Because he will be the one who is going to push senior management to hire you.
I give an Example over this in case of a Software interview for a Java opening if an interviewer seams more interested in J-Query and you have a knowledge of it. Don't let him move to another topic except Jquery. In case the discussion is personal and interviewer seams interested in navigating Mumbai, and you live in Mumbai. Ask him to come over to Mumbai some day and you will guide him to navigate through the city. Handling of these two situations decides your selection or rejection.
E. Avoid Distractions:- Giving telephonic interview in a noisy place is a disaster. Offer a callback to interviewer if you are unable to find a quiet place at that moment.
F. Sound Optimistic:- Optimism is an art which can bring sunken boats out of the ocean. Sound optimistic and never sound disturbed despite an offending question.
G. Attentive Listening:- This is the skill which will help not only in this interview but in every facet of life (Personal/Professional). If you didn't understood the question always ask second or third time let interviewer reframe the question altogether afterall he wants your answer.
H. Clarity in Voice and thoughts:- For the above point swap positions of Interview and Interviewer, if you are able to communicate your answer to the question your job is done, afterall interpretation is the job of interviewer. But reframe your answer only if interviewer asks to clarify second time. Because at times while reframing in mind the meaning of the answer gets changed. Be cautious while reframing your answer because two different answers for one question means a lack of Confidence.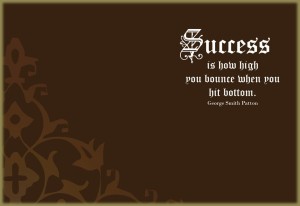 For Success in telephonic rounds of interview distance should not be felt to interviewer and this is possible if you are focussed, confident, tactful but calm. Hope these 8 tips to crack telephonic interviews will help you to succeed in your job search. If you want to add some more you can drop a comment below.
Tele-Columnist!