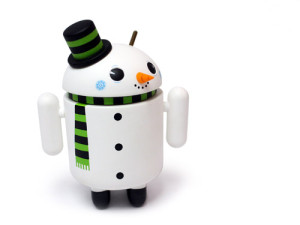 Last year in Indian Summer when I was writing for Beat the Heat this Summer with Android Apps the last of the Beat the heat Series, I planned writing for Winters as well but somehow it waited till this year. So without waiting for Winters anymore I am completing the Beat the Series with Winters for Android, IPhone and Blackberry. Other than completing the series I have it in mind that my those readers who were die hard fan of App Reviews have already waited since long for my new release. So without any further delay I promise one by one three posts for Android, Blackberry and Iphone to complete the Beat the Series for Winters. Now to start with the Winters this time it is the most beautiful feeling in Indian Subcontinent because it is a skin torching Summers at this time of the year. So the best way to get a feel of winters is to think about it. So this post will additionally reduce temperature across Indian Subcontinent. So read ahead if you want Snow fall in your city :).
So here are the Best Winter Android apps and we will see ahead why I am calling them Best to Beat the cold this Winter with Android Apps.
1. Snowman Maker:- Do you want to make a snowman that you used to build in childhood and play with Snow but there is no snow around. I am bringing along with me an app which can put snow in your android phone, don't worry your phone will be safe.With snowman maker app you can make snowman and play with snow in your phone. So no need to step out in snow just install this app and you are ready to play. You can decide the size of snow ball, Dress the snowman with tons of outfit options available and that too without any frostbites and cold waves. You can share your ready snowman on Facebook with your family and friends. This app is weather free, you can play in winters summers, rains or springs, Day or night anywhere. Best chill out time pass app. This is not all over it is completely free.
2. White Risk:- This app is fit for those who are looking for Snow sports in Switzerland. I am quiet looking for a similar app applicable on worldwide locations of Snow Sports. Good about this app is it gives all the weather updates and the probable places of avalanche for Swiss Snow Sport locations. SO if you are planning vacations in Switzerland with Snow Sports. This app is a must Install for you. Along with Avalanche intimation it gives weather update of Switzerland. Along with this it also guides you through the alternative route for the bad weather. And all this for FREE.
3. Sounds of Nature. Relax music:- If you are bored with the calmness of Winters. You can opt for this app as this app is heavily popular for relaxation and Meditation. I put it as all weather app as it encourages you to be active, because the sound options. Like Bird Chirping, Flowing water, Rain makes you vigilant. So if you want to enjoy other seasons in winter. This app is a true choice for not only nature lovers, it is popular for stress relief and puts you near to natures. If I want to put best features in words for this app I put it as follows soothing music, therapy music, nature sounds, yoga music. Moreover it is all free for use. Download Right away.
4. Winter Snowfall Live Wallpaper:- Watch Winter Snowfall is the best soothing experience anyone can have. But what if your city never have snowfall. Here is the solution to live this experience without getting chilled. You can download this Wallpaper app and it gives you a 3D Visualization of Falling snow. You can play with it without being frozen :). There are many options of wallpapers available but 3D experience is more lively. There are many more features you can customize as per your mood and taste. Also you can play with snow and snowballs will hit the screen with one touch(Even you smartphone wants to play snow :)). You can create storm by shaking your handset. You can type in a message on sky plus you can enjoy Sunrise and sunset from you handsets screen. Final cut about this app, it is Free as well as AD Free. Love Snowfalls download this app.
5. Winter Walk:- If you love to walk on snow but bothered about getting cold struck. You can use your phone to have a gentle walk in snow clad streets. But hold on this is not a game if you are thinking it is just an experience of walking on snow without your hat being flown off due to storm. So if you are boring on Summer or Winter Holidays you can take a stroll in snow with your choice of hats. This app is also free….Hats off!!!
Hope you must be ready to Beat the Cold this Winter with Android Apps and if you are going to search these apps in your android phones. You must read
If you liked this post please do share it with your friends. If you want me to write a reviews on any app in particular just Ping me on twitter/Google Plus/Facebook.
Tele-Columnist!