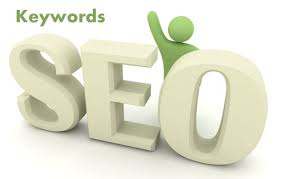 Keyword is something which every webmaster is looking at and everybody wants to be number one in the target keyword. But when you started the website you want the domain which is easier to spell, comfortable to write, easier to communicate and remember etc. But have you ever thought that does it really matters for search engine if your website is Ohhwaao.com is Bestwishes.org, No right? So if you want to be number one in search result this factor will surely keep you ahead of every other webmaster who is banging the same keyword with lots of density, SEO, Onpage, Offpage and description and all that. For eg. you want to talk about Stock market you should have a domain named as stockguru.com or stockmarkettips.in with this domain your website has a dual advantage of being on the top of search result due to the keyword if you have optimized Page on your website with nice content, as well as the first name as stock. But if you are taking the domain name as financialrexperttalk.com you will miss that small benefit.
Domain name is important and it is very important to match the domain name with the niche on which your site is based and also it is very important to have your keyword place in page, as well as your domain name. So if you want that advantage in being ranked as number one you should look for specific keyword name based domain name. And that too with first name as keyword you will have better probability of being ranked at the top of the search Engine.
In the discussion article appeared in Moz (Previously SEO Moz) experts emphasized on the use of keywords in domain names and that too if you have a keyword as your first name in domain name. The keywords appearing as the middle or last name in the domain name never brings that benefit which you can achieve by giving the keyword as first name in domain name. Take example of SEO Moz the example of the website which we referred the link they have to get rid of SEO from the first name of the domain name. As it makes the image of the website and the brand with SEO only whereas it is into various other domains of developing applications for Analytics or the marketing campaigns conversion tracker tools other than SEO service. It is latest of rebranding effort by such a prominent name in the Online world. So with this example you can understand how the first name is making impact on the brand of a website and why not if you have a website named as thebestdesigns.com in place of this name i recommend designerweb.com or webdesigners.com by these names your domain names first name is your keyword on which you are expert at. I am aware the name selection is not that easy but it becomes easier if you refer those sites which are auctioning the prominent websites on resale. With these old domains you can find the name for your website which is eye catcher plus carries keyword and that too first name of the domain. In the next post I am going to get rid of the keyword discussion and focus on the domain and its registration. Read ahead to look at what more efforts you can make to improve your Google Page Ranking.
Tele-Columnist!