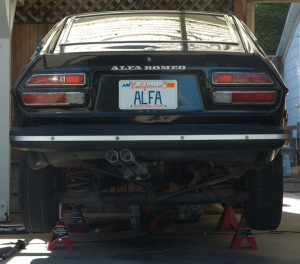 Building content is an art we have understood from our previous posts, but what Google has in its Factors which affects Page Ranking is a wide subject and we are trying to cover up the complete digest of these topics. So for the readers of telecolumnist.com they have a bulk of content available for the factors and they can pay attention to each of those topics to make them build best site in the world. My this effort is dedicated to all the webmasters who are fighting ways to find what Google Wants in sites to rank them better. Now this website will be built into a dictionary where you can find all the ways to rank yourself better in Google Search Engine. And these plenty of resources will make your website rank better and you focus on the prime target in hand which is building best and well researched content of the world. Coming back to the topic in hand i.e. helpful supplementary content as per the Google Rater Guideline Document.
As per the 43 Page document the key take away for the page to be at the top of the search result is by presenting helpful supplementary content. Now in this post we will understand what are supplementary contents and how is to be used in your articles.
The best examples which can make you be at the top of the search result is by attaching some tool which helps in proving your theory and is also used extensively by readers post reading your article:-
1. Currency Converter
2. Loan Interest Calculator
3. Interactive Supplemental Content
The best example of this type of site is chandoo.org in this site you can find numerous resources like loan calculators, Currency converter etc. So now when you are developing content you should look at the ways to provide the readers with the new tool. This will be appreciated by Google and Search Engine's. By the supplemental content we should explain the concept in place of placing it at center. Now the content you have, requires a helping hand and as per the image the jack for car is supplemental content is like jack for the car. Supplemental content should never be at the center because of the following reasons-
1. You are not going to make supplemental tools forever.
2. The car cannot run on jacks and so is the supplemental content. It can never be your main driving feature it is always an add on along with core content.
3. Helpful content not only makes your core content go viral but also people start recognizing you with the supplemental content tool.
So you supplemental content is basically a connect for your readers to know how they can understand your concept described in your article. And this connect makes people have lasting impact on there memory for your efforts in solving your problem. Just to conclude this topic Helpful supplementary content makes a connect between you and readers and this makes Google mark your page go higher in search engine ranking. Because aside to content you were able to provide the readers a tool through which they were able to understand the content much better, this extra effort actually pays better in search engine ranking. Now let's see what are we going to talk about in next post, outbound links and its positive and negative results. You may have read uptil now the negatives of outbound links but we are also going to look at the positive part of outbound links. When you are looking at your plan for outbound links do plan it in a way that should be helpful for your website and the websites which are being in target. So this is a neat balance which we are going to learn from the next article. If you liked this post share it with your friends on facebook and if you have more ideas with you share it with us and we will feature it in here in this website mentioning you.
Tele-Columnist!