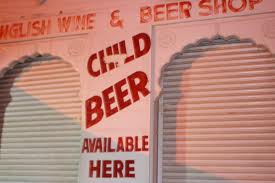 Grammar and spellings are things which can be taught but has to be learnt by the aspiration and internal zeal. If you learn from your mistakes you will learn the art of Grammar and spellings. And this art usually make people differ in views few say it comes from inside thus only native speakers can be best in this art whereas few says this art is learnt from the basics in childhood and if the basics of English as a language is weak it is difficult or say impossible to sustain in Blogging Business. I have a third point I agree with the first and second points in few aspects but differ in the thinking behind it. As per the first few I agree this is an art and it comes from inside but I don't agree that only native speakers can be best in this. Like other arts it can also be learnt over a period of time, now if i look at the second view point I agree that this art comes natural when you have a fantastic English teacher in childhood. I also agree that if grammar is not clear and there are lots of spelling mistakes the enthusiasm  of a reader will go and he will move elsewhere, But I disagree that it cannot be relearn or sharpened later. S0 if you have challenge in hand as Grammar and Spelling read below tips:-
1. Read A Lot:- As I have said many a times that read a lot for Eg.  like  Wordpress.com Bloggers specially have fantastic know how of English as they are aware of being speaking to large audience. If you love to read newspaper read them as it increases your current affairs knowledge so you can talk about the latest happenings. Read novels and short stories as the language is fine tuned at its best and you feel more connected.
2.  Practice:- As prominently said practice makes a man perfect practice your writing skills on your favorite topic. It is not necessary to write online you can write in your personal diary as it not only brings clarity of thought. Also you learn a lot in life everyday when you write down those experiences you become a better in person
3. Take Feedback:-  Never feel ashamed if you are corrected in public it is acceptable and there is no problem if you are not best in something.
4. Take Lot of Feedback:- Because when you take lot of feedback you learn something or the other thing everyday.
5. Don't Use Autocorrection:- While typing in your word document never use autocorrection because your development in the language stops if the word auto corrects your mistake. So you start making mistakes unknowingly and it becomes a habit.
If you are a blogger the below video from matt will interest you as he here in this video explains the impact of correct grammar and spellings in your search engine ranking. He dint gave a clear indication but as per him the articles with better structure and Grammar and Spellings will be at the top of the search result.

So now you have got the clear idea of how to go about fixing your Grammar and spelling issues and how it may transform your Blogging journey into easier or tougher one. Now lets see what we have in the next article, before the introduction of the next article few questions for you:-
How you feel the importance of Grammar and Spellings in the life of a Blogger?

How you improved your grammer few tips and tricks for improvement?
So now the next article is about the Syndicated Content and how it impacts your website Search Engine ranking. Also few surprising insights on this term in the next article.
Tele-Columnist!